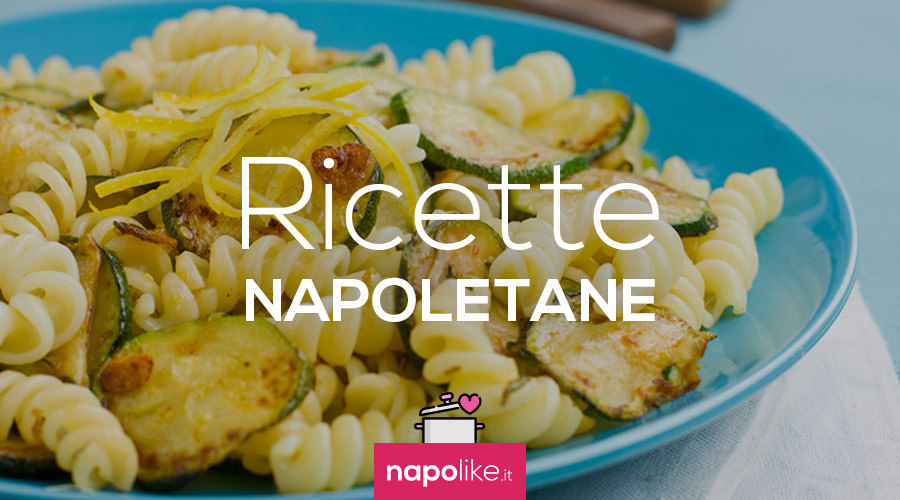 Rich dish that embellishes the first fruits of the beautiful season, easy and fast the recipe of Fusilli with saffron.
Yellow, fresh and tasty, you know that it takes 10 minutes to prepare gluttons Fusilli with saffron?
The recipe for preparing them is characterized byunmistakable flavor of the yellow spice, from fresh zucchini and mint tufts to color and give flavor to the whole.
It is a fresh dish, but suitable for all seasons because very tasty and perfect to delight any type of palate.
To find out how to prepare it in a simple way at home, follow all the steps in our recipe.

Ingredients
500 gr fresh Neapolitan fusilli (or as many 350 gr of buckets)
800 gr fresh zucchini with flowers
2 saffron sachets in powder form
4 small white onions
1 tuft of fresh mint
40 gr grated pecorino cheese
extra virgin olive oil, salt and pepper to taste
Prepare the vegetables
Wash and zucchini after having it cored on both sides, cut into thin washers retaining the flowers aside. After peeling the onions, cut them into thin slices and place them, immediately, to brown in a pan with extra virgin olive oil. Regarding mint, it will be enough wash it and store it in cold water.
Prepare the sauce
As soon as the onions are well browned and withered, keeping the fire very low, salt lightly and continue cooking adding the previously prepared zucchini washers. Also adding saffron dissolved in a little hot water.
Complete the dish
Cook the fusilli in plenty of hot water and add salt to taste. Drain the pasta a minute before it finishes cooking for the minutes indicated by the package and pan with the vegetables, which will now be well softened in the pan. Add a few ladles of pasta cooking water, adding salt if necessary and pepper to taste. To complete the recipe for saffron fusilli, it will be enough add some courgette flowers clean and chopped, the mint leaves and plenty of grated pecorino.