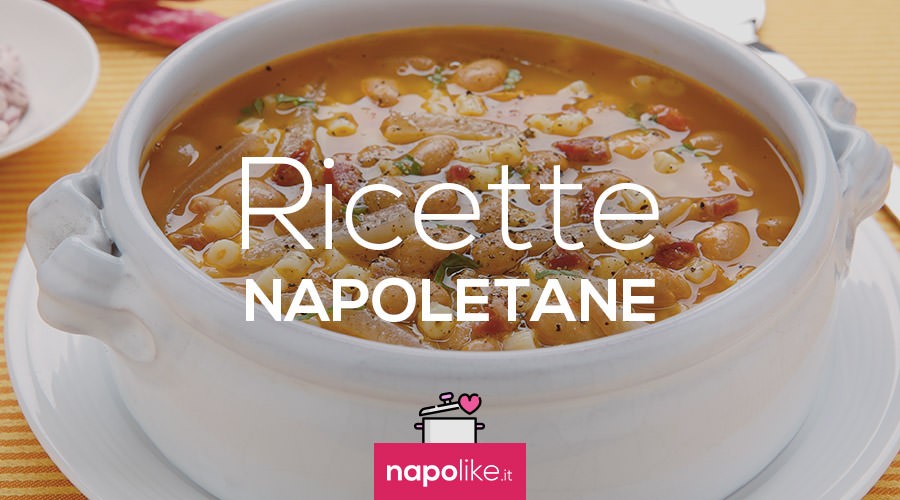 Corroborant and nutritious, with the risotto with beans and pork rind, there is only a mustache. Here is the recipe.
The recipe for risotto with beans and rind refers to the traditional Neapolitan recipes of the early post-war period.
It is also very popular in northern Italy, but not many know that the rice is one of the ingredients often used also in the south. While in Sicily they taste the arancini street food par excellence, in Naples we usually prepare tasty rice balls with cheese to eat as snacks, but not only.
With this appointment we would like to offer you an invigorating and nourishing risotto which sees the beans as main protagonists, poor ingredient very used in the Campania cuisine, and the rind or also called "coteca".
Tasty and rich, it is a first course not to be missed.

Ingredients
320 gr Arborio rice
500 gr beans borlotti
200 gr San Marzano tomatoes
100 gr pork rind
1 glass of red wine
White onion 1
1 parsley
30 gr Grated Parmesan
2 tablespoons of extra virgin olive oil
salt and black pepper to taste
First sauté
Clean the onion and finely chop it, do it brown in the pot with extra-virgin olive oil until it's golden. In another saucepan, boil the rind for about 10 minutes of pork or, in any case, until it softens for good. Wash the tomatoes and cut them into pieces, add them to the pan with the onion and cook for about 10 minutes. Also boil the beans until they are well softened.
Cooking rice
Add the rice to the pot where you have sautéed and cooked onion and tomatoes, let it season and then blend with the red wine and let the alcohol evaporate. Dip the beans in the pot drained of their cooking water. Add a little hot water a little at a time and as soon as the rice is cooked add salt and pepper abundantly. Just before the end of cooking rice, let it freeze with the Parmesan and, finally, add the pork rind into small pieces. Cook and sprinkle with freshly chopped parsley at the moment.