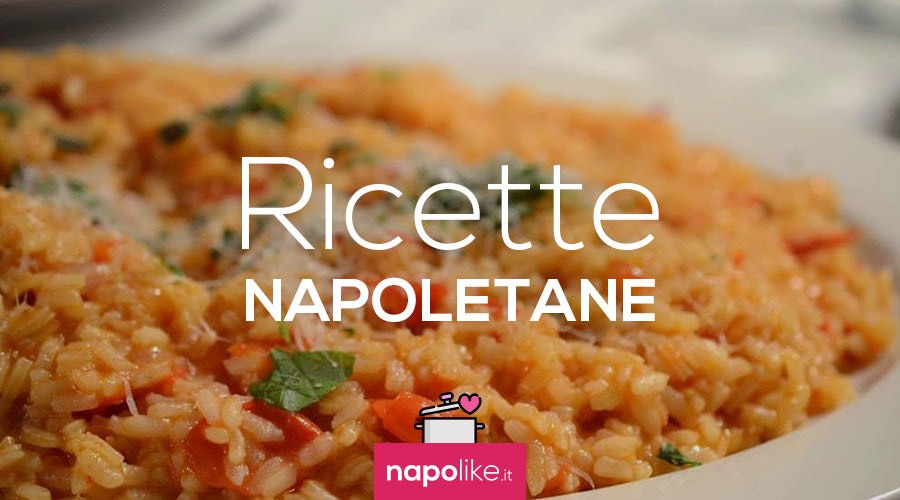 The recipe of the little known risotto "brusciato", a tasty first course of the Campania tradition.
In this section we present the recipe of risotto "brusciato" which, together with caciocavallo campano just toasted, is a fantastic dish.
Little known, this first rice based is one of the oldest dishes that the Neapolitan tradition boasts. Defined as "brusciato", this tasty tomato risotto is so called because in practice it is toasted a little more in the pot so as to have that slight smoked taste that gives a prolonged cooking.
The extra sweetness that brings the original recipe sees the inevitable seal caciocavallo of cow's milk, just toasted in a pan, lay down on a good plate of tasty rice.

Ingredients
320 gr arborio rice
700 gr peeled tomatoes San Marzano
240 gr semi-seasoned caciocavallo
White onion 1
½ cup dry white wine
1 liter of vegetable stock
1 spoon of sugar
1 tuft of fresh parsley
30 ml extra virgin olive oil
salt and pepper to taste
Prepare the broth for the tomato
After peeling and finely chopped the onion, do it brown in two tablespoons of extra virgin olive oil, combined in a pan, then, also i peeled tomatoes, sugar (which will eliminate the acidity of the tomatoes), a pinch of salt and one of pepper. Extend with the vegetable broth and, stirring, cook everything for 5 minutes.
Prepare the risotto
Put the remaining oil in a pan and make to toast the rice until it starts to sizzle blend it first with the wine and lengthen it with the stock with tomato sauce. Cook the risotto adding the broth gradually and making it toast (or almost "sticking" to the pot). When it is almost ready, it will be time to repeat the caciocavallo cheese on the plate or in the pan and then serve it on the risotto, just dusted with other pepper and finely chopped parsley.