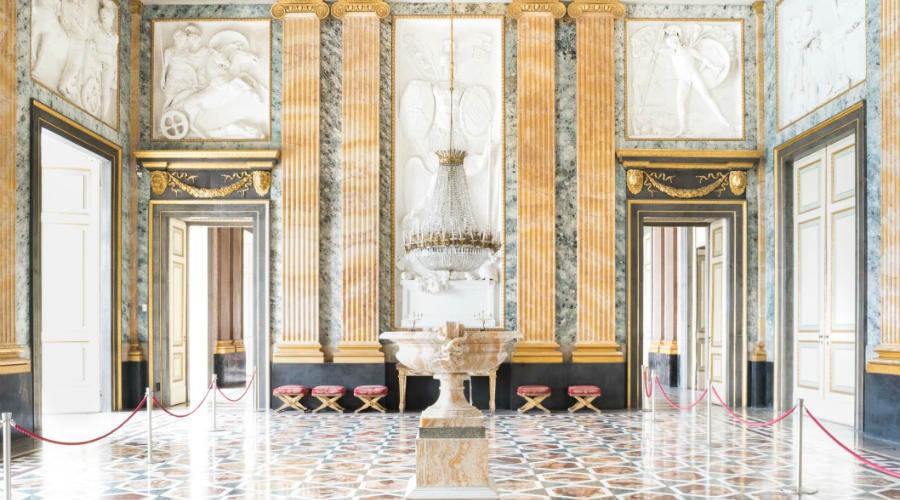 Evening openings at 3 euro at the Royal Palace of Caserta: the calendar of summer events to visit the wonderful Historic Apartments!
After the great turnout of the last few months, the Palace of Caserta renews the appreciated initiative of the evening openings at 3 euro, unmissable opportunity to visit the wonderful jewel at reduced. The special inputs, scheduled from May to October, they will allow to visit only the Historical Apartments.
Thirteen dates where visitors will have the chance to admire the splendid rooms of the royal residence of the Bourbons, Unesco heritage from the 1997, designed by the architect Luigi Vanvitelli. An even more evocative atmosphere will envelop you 1200 rooms of the palace, designed to be a symbol of greatness in eighteenth-century Europe.
As mentioned, the extraordinary openings concern for the moment only the Historic Apartments, but any variation will be communicated. We report that the ticket for the afternoon admission to 3 euro.
Dates
May: 27
June: 2, 9, 16, 23, 30
July: 4, 7, 14, 21
August: 10
September: 9, 15
Information on the evening openings at 3 euro at the Royal Palace of Caserta
When: thirteen appointments from May to September 2018
Where: Royal Palace of Caserta, Viale Douhet, 2 / a - 81100 Caserta
Timetables: from 19.30 to 22.30 (last entry to 21.30)
Prices: 3 €
[Votes: 0 Media Rating: 0 / 5]