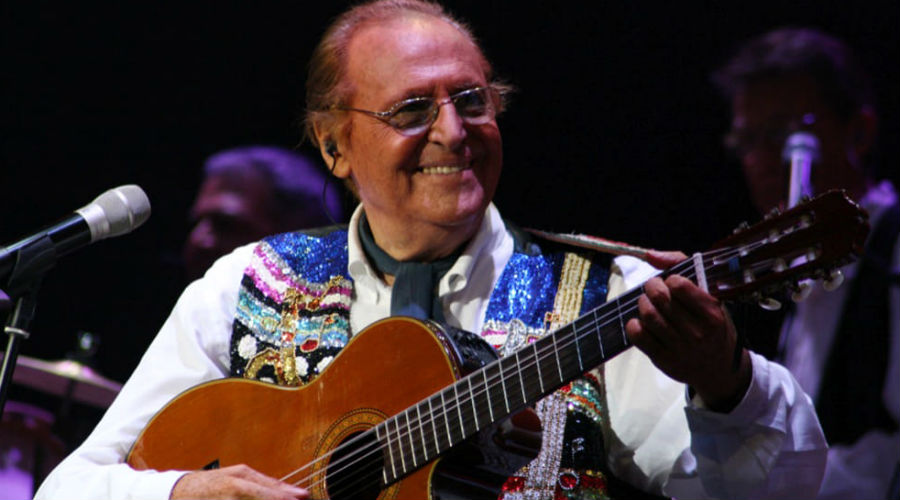 Renzo Arbore and the Italian Orchestra propose a concert with wonderful Neapolitan melodies at the Arena Flegrea in Naples.
Update: to meet the needs of the Universiade, the Arena can only be accessed from Via Terracina 169, via the Mostra D'Oltremare car park.Vale for both pedestrian entry and entry by car.

***
The July 11 2019 'sETES Arena Flegrea of ​​Naples will host the Renzo Arbore concert which will be accompanied by the amazing Italian Orchestra.
It is a concert that, in its intense and memorable three hours, will make us listen to "the new and the ancient sound of Naples"Thanks to the wonderful melodies of the Neapolitan songs that these fantastic artists will play on stage.
The classic Neapolitan song is a poem that evokes emotions, sensations, images, colors, sunsets, sunrises, night serenades and passion thanks to instrumental solos and incredible voices.
The Orchestra of Renzo Arbore will be composed of 15 musicians "all stars", as he likes to define them and that will make us live a unique evening. It is about Gianni Conte, Mariano Caiano, Barbara Buonaiuto e Giovanni Learned on the voice, between virtuosity, irony and seduction; Massimo Volpe, will conduct the orchestra and will be at the piano, while among accordion and piano we will find Gianluca Pica; to the guitars, Paolo Termini, Michele Montefusco and Nicola Cantatore; to percussion Peppe Sannino and to the drums Roberto Ciscognetti. Furthermore, on the bass there will be Massimo Cecchetti and ai mandolin Salvatore Esposito, Nunzio Reina e Salvatore della Vecchia.
Renzo Arbore's tour is produced by "Gazebo Giallo" and "Galileo Galilei Production Tv Srl".

Information on the Renzo Arbore concert
When: 11 July 2019
Swallow: Etes Arena Flegrea, Viale John Fitzgerald Kennedy, 54
Timetable: 21.00
Prezzi:
central low cavea gold € 56,5
central low cavea silver and the central central cavea € 47,9
high side cavea € 39,1
central overview € 30,5
side view € 24,3