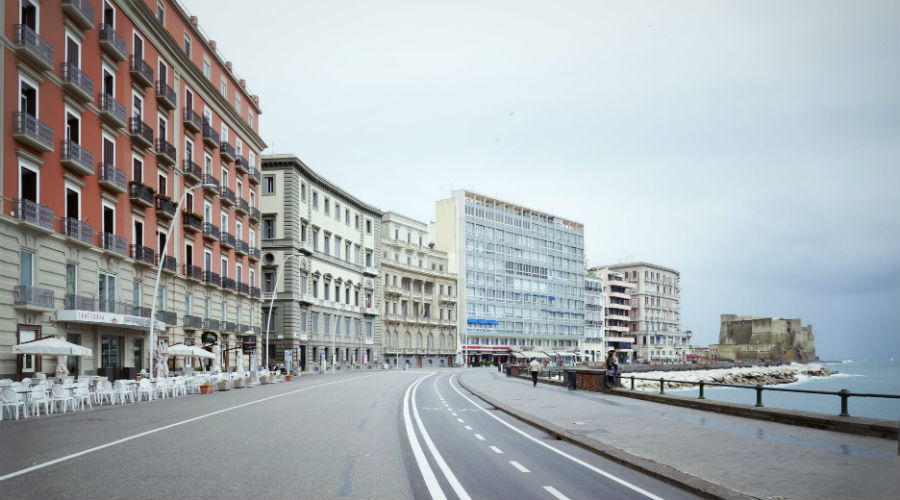 Awarded the tender for the restyling of the Lungomare di Napoli: the project will start to give a new face to the Lungomare Liberato!
It was awarded the tender by 13,2 million from European funds for the project of retraining the Waterfront of Naples and give a new aspect to the stretch between via Partenope and via Nazario Sauro. According to Repubblica.it, the start time of the works is not yet known because, after checking the regularity of company documents winner (the Discetti study) and after signing, the winning bidders have 30 days to present the executive project.
So many will be changes in the program, among these the substitution of the asphalt with the lava stone, the formation of two vehicular lanes for the transit of the rescue vehicles and the authorized ones, the sidewalk on the buildings side will be expanded to provide more space for pedestrians to stop; bicycle path.
The areas destined for the occupations of. Will also be regulated bars and restaurants. The system for collecting platform water and sewage systems will be redone, lighting will change with the use of sustainable systems and of energy saving.
The building sites that will remain for 9 months will be divided into 3 zones: Vittoria square-Borgo Marinari, via Partenope-via Lucilio and via Nazario Sauro.
[Votes: 1 Media Rating: 5 / 5]