The Municipality of Naples provides redevelopment works for the Lungomare: this is how it will change!
In a 20 October 2017 press release, the municipal administration di Naples has stated that he has obtained the necessary funds to support the work concerning the Lungomare.
It is 12 million euro obtained with the financing of the Metropolitan City Complementary Operational Program 2014-2020 (Poc Metro 2020), and destined to change the face of the waterfront, one of the most significant places of the Neapolitan city.
The affected trait is what goes da Piazza Vittoria at the Molosiglio.
Work on the Lungomare di Napoli: how it will change
The works consist of a extension of the sidewalk, of the cycle path, in the substitution of the asphalt with the basols, in the improvement of the lighting system. One year after the project was presented, the funds were finally found. The availability is immediate, what matters now is to speed up the bureaucratic procedures with Rome according to the declarations of the councilor to the right to the city, to the common goods and to the Urbanism Carmine Piscopo, which has followed and supported the project from the beginning.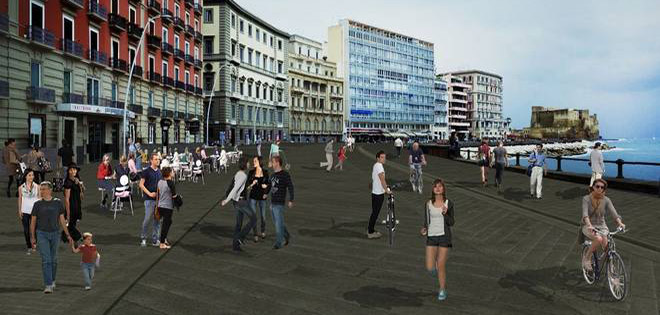 The project is one of the first and main battles of the De Magistris administration, who promised the city a real restyling of the area after the settlement. A long project studied until reaching the final design that seems to be finally feasible.
Il Poc Metro 2020 it also provides a loan equal to 20.500.000 of euro for the redevelopment and to promote sustainable mobility with the purchase of ten eco-compatible buses and to dematerialize travel documents. The resources are destined to improve the city and its liveability.
Source: the morning e City of Naples
[Votes: 0 Media Rating: 0 / 5]