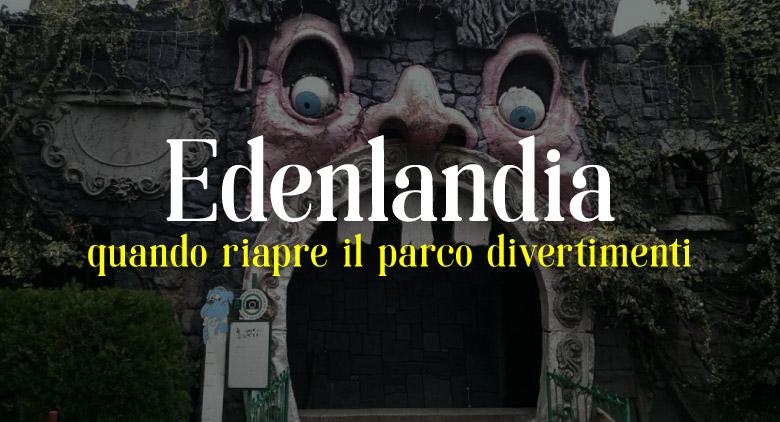 Opening of the park around the corner, Edenlandia opens the pre-registration for the inaugural opening event.
Update: today 20 July at 18.00 will be announced the opening date of Edenlandia! The structure has been communicated to him Facebook page .!
***
The wait for the opening of Edenland seems to approach the end because the big playground of Naples announced an inaugural event.
Indeed, on the Official Facebook page of the structure you can read a post in which you invite users to win a place for the inauguration by filling out a form on the site of Edenlandia.
But unfortunately, the date is not communicated in which this event will be, nor are any other information about the day also made by registering.
We report that the form it does not always work at the first attempt, probably due to the high number of users who attempted access.
In any case, the news suggests that the opening should not be so far and we are waiting for new updates to communicate promptly.
To proceed with registration, immediately go to the site www.edenlandia.it, hoping that the form will work and do as promised.
[Votes: 0 Media Rating: 0 / 5]