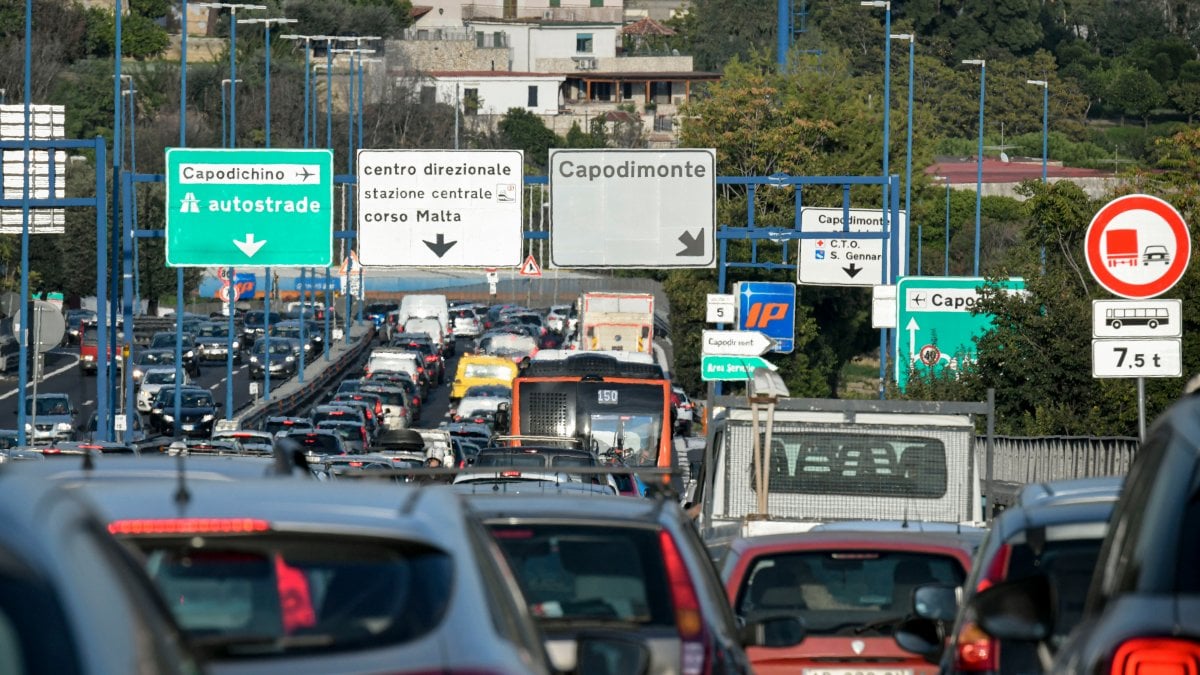 For 4 nights there will be closures at the Capodimonte exit and entrance on the Tangenziale. Here are the timetables and how to request a refund of the double toll.
La Naples ring road communicates the closures for the days 6 to 9 April 2021, during the night, but provides for the possibility of reimbursing the toll in the event of double payment due to such closures.
From 6 to 9 April the Capodimonte exit towards Autostrade will be closed from 22.00 to 6.00, therefore for 4 nights and, for vehicles coming from Pozzuoli, the recommended alternative exit is Zona Ospedaliera.
instead, from 7 to 9 April, therefore for 3 nights, the same junction will be closed, but in both directions. Consequently, the ESSO Scudillo Ovest Service Area will also be closed. The alternative recommended entrance is Corso Malta.
Refund of the toll: how to do it
If, due to the closures, you will have to pay a double toll to exit the Tangenziale early and return to the next entrance, the payment will be refunded keeping the double receipts.
Here's how:
in case of exit in manual door, after returning, the ticket clerk must be shown to the attendant without having paid the toll;
in case of exit in automatic door, after returning, you can collect the paid ticket and ask for a refund at the Punto Blu offices in Fuorigrotta and Astroni. Alternatively, you can send a copy to the email info@tangenzialedinapoli.it reporting your personal details and bank details;
who uses the Telepass must send their Telepass number to the email info@tangenzialedinapoli.it.