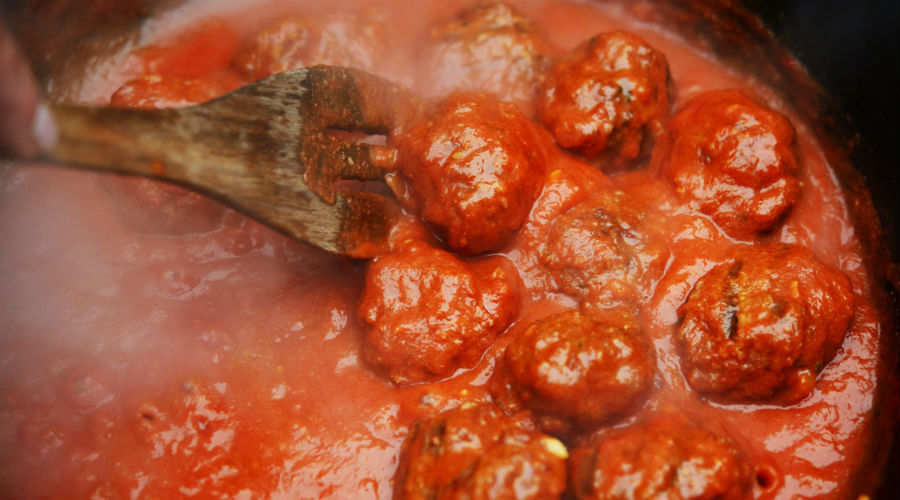 The appointment with the festival 'A purpett ra nonna 2019 a Scisciano with a menu based on meatballs and folk music
11 and 12 May 2019
Will be held at
Scisciano
, in the province of Naples, the fifth edition of the festival 'A purpett ra nonna, a unique opportunity to enjoy an entire menu
made with meatballs
prepared according to the Neapolitan tradition. To accompany the event there will also be Neapolitan music and dance performances.
The menu includes the presence of meatballs of the Neapolitan tradition in each dish, from the first to the second without forgetting the cuoppo with which you can taste various types of meatball like that with cod, broccoli or aubergine. Everything will be accompanied by a portion of chips and a dessert.
In addition to food, space will be given music and folklore: Saturday starting from the 21.00 the group "I bottali" will perform with their popular caturanese song, while on Sunday at the same time it will be the turn of "I cumpari" with performances of tammurriata and tarantella.
Menu
Starter
Ziti cut with meat sauce and baked meatballs
Second
'A purpett ra grandma
'O Cuopp
2 fried meatballs, two of cod, two of aubergines and two fried
Chips
Sweet
Information on the festival A purpett ra grandma
When: 11 and 12 May 2019
Where: Via Palazzuolo, Scisciano (Na)
Schedule: by 20.00
Prezzi: free entry
[Votes: 1 Media Rating: 5 / 5]