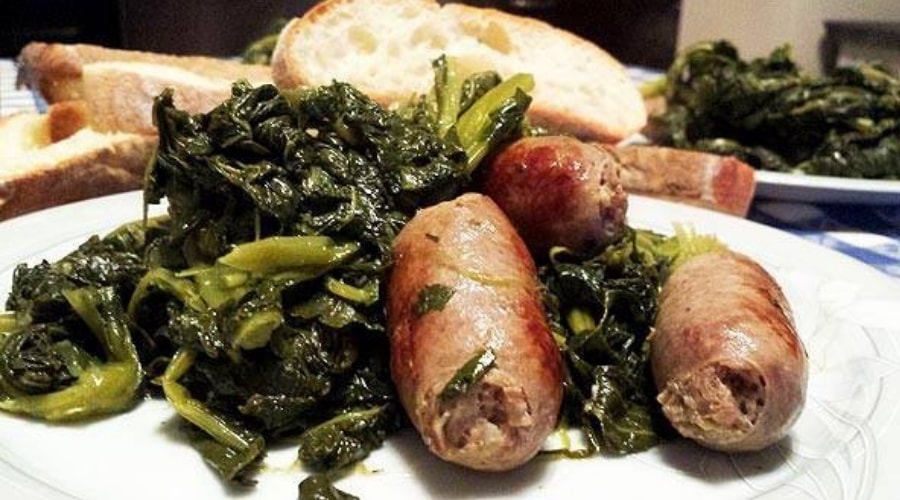 In San Sebastiano al Vesuvio a fantastic appointment with the Festival of sauté and sausages and broccoli: a day to discover traditional food!
Saturday January 25 2020 a San Sebastiano al Vesuvio, in the province of Naples, there will be a new and special appointment with the Sauteed and sausage and broccoli festival, whose admission is free.
The event that takes place on the occasion of the Feast of the Patron Saint, or San Sebastiano, is now in its thirteenth edition and always has great success, thanks to the possibility of tasting good traditional food.
Sauteed and sausage and broccoli festival
Surely the absolute protagonist of the festival will be the exquisite and traditional fried born in the poorest neighborhoods of Naples, together with bhoooooooooooooooooooooooooooooooooooooooooooooooooooooooooooooooooooooooooooooooooooooo.
In addition, guests can also taste the traditional strong soup, a soup with the various components of the pork entrails cooked in tomato sauce and flavored.
There will certainly be fun for the little ones too, with many events dedicated to them, they will be able to play and have fun with the animators. All proceeds from the entire evening will be donated to beneficence to the parish Caritas.
Information on the Festival of sauté and sausages and broccoli
When: Saturday 25 January 2020
Where: Piazza Municipio, 80040 San Sebastiano al Vesuvio (NA)
Hours: 19 hours: 30
Price: free entry, drinks for a fee