After two years of stop, "Le Vele d'Epoca in Naples" is back, the event that has opened the Neapolitan summer for 19 editions.
It is the international regatta for classic sails and this year it will take place from Thursday 23 to Sunday 26 June 2022.
It was there to organize it for the first time Royal Yacht Club Canottieri Savoia in 2004. This year it will be organized by Yacht Club Capri which will house these wooden boats that are a century old.
Definitely an important event to take part in with a particular background, that of the most famous island in the world, Capri, that will host a party for the occasion and that for the first time will see the landing of boats.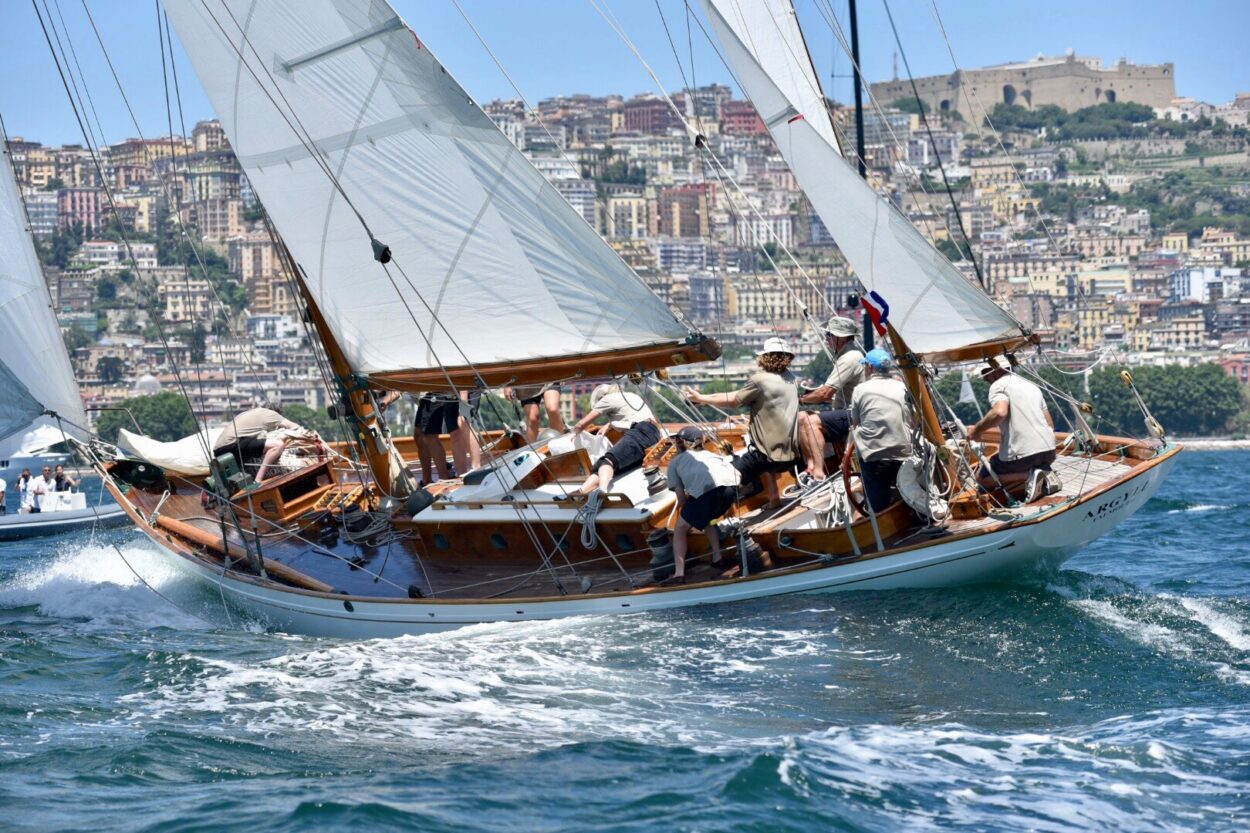 The regatta program
The regatta will take place in Gulf of Naples, the main base will be set up at Circle of Savoy where those taking part in the regatta must register by Wednesday 22 June. On the 23rd the sporting program will open with the regatta from Naples to Capri.
In Capri the crews will stay one night between events of all kinds and a crew party and then set off again on Friday 24 directed again to port of Santa Lucia. Following Saturday there will be a regatta in the waters of the gulf at largo di Castel dell'Ovo and on Sunday one last race from Naples to Pozzuoli and return.
There are also valuable boats
Among the yachts that will participate there will also be some really valuable boats such as:
Manitou which in the 60s was the presidential yacht, the so-called "floating White House", of John F. Kennedy
Artica II, Calypso e Grifone owned by the Italian Navy;
Pilgrim, of the Savoy Circle;
Finola, owned by Klaus Schuwerk, a German architect but Neapolitan by adoption;
Don Quixote belonging to the lawyer Lodovico Visone;
Voscià (1959), of the shipowner banker Giancarlo Lodigiani;
Crivize (1966), of the AIVE general secretary, Gigi Rolandi, son of the FIV president, Carlo Rolandi.
Cadamà, sailing without flags, the first maxi-yacht used by disabled people in wheelchairs on board.
Regatta information
When
from 23 to 26 June 2022
Where
Regatta in the Gulf of Naples with main base at Circolo Savoia
Are you looking for something in particular?