The wonderful Monumental Complex of the Holy Trinity and Paradise, today Mineralogical Museum of Campania di Vico Equense until 30 September 2022 will be the site of an exhibition dedicated to Salvador Dali and entitled "Light. The treasures of the Master."
The objects exhibited at the exhibition
As you can already guess from the title, the exhibition, curated by Beniamino Levi and Roberto Pantè, will be dedicated to the treasures of the Spanish painter, putting in communication between art and fashion.
To open the path of the fascinating exhibition there will be a long and elegant one clothes gallery, of Dalinian inspiration.
The exhibition will continue with the exhibition of approx 70 extraordinary pieces with sculptures in gold and diamonds, those in silver and the Dalì d'Or, or common objects made of gold.
In addition to this there will also be two museum works, namely Tribute to fashion and The Nobility of Time, one of Dalì's most beautiful creations.
In short, immersed in art and with the Dalilian voice in the background, the visitor will be led on a real journey to discover the artist.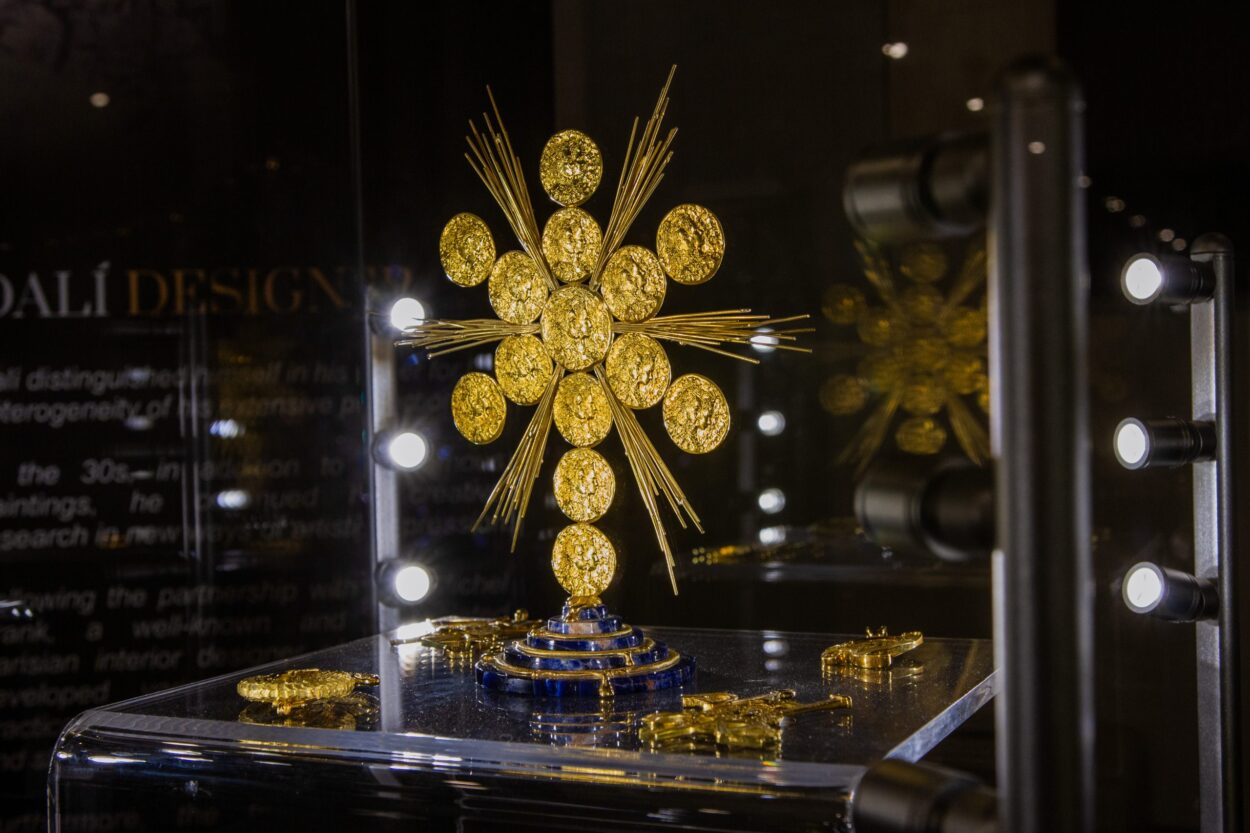 Information on the Dalì exhibition
When
From 18 December to 30 September 2022
Where
Mineralogical Museum of Campania, Via S. Ciro, 6, 80069 Vico Equense
Preferred Time
Starts at 10: 00 at 18: 00
Price
Single seat € 9,00
Single place for residents of Vico Equense € 5,00
Single place Reduced Under 12 € 5,00
Single place for Under 26 students € 7,00
Single seat Reduced Over 65 € 7,00
Unique place Rid. police forces € 7,00
Single place Reduced 10-20 People € 7,00
Single place Reduced school groups € 6,00
Unique place for disabled people € 5,00
Unique place Culture Bonus € 8,00
Contact us
Anti-Covid rules 19
Super Green Pass required
Obligation of the Ffp2 mask
Are you looking for something in particular?