From 17 19 to November, the district rock di San Marco of Castellabate it transforms into a lively food and wine and cultural theatre, a multi-sensory experience. The scenography of colorful umbrellas floating gives a magical atmosphere, welcoming guests and inhabitants. On the occasion of its fourth edition, the event is curated by the Association 'Experience San Marco', offering a journey through the typical tastes and customs of the area.
The festival offers an immersion in the culinary traditions of castellabate, where visitors can taste the authentic ones San Martino zeppole, available both in a savory version with anchovies and a sweet version with honey. The Local wine flows to complement the flavors, while the figures in period costume bring ancient crafts to life along the streets of the district, enriching the experience with historical skits.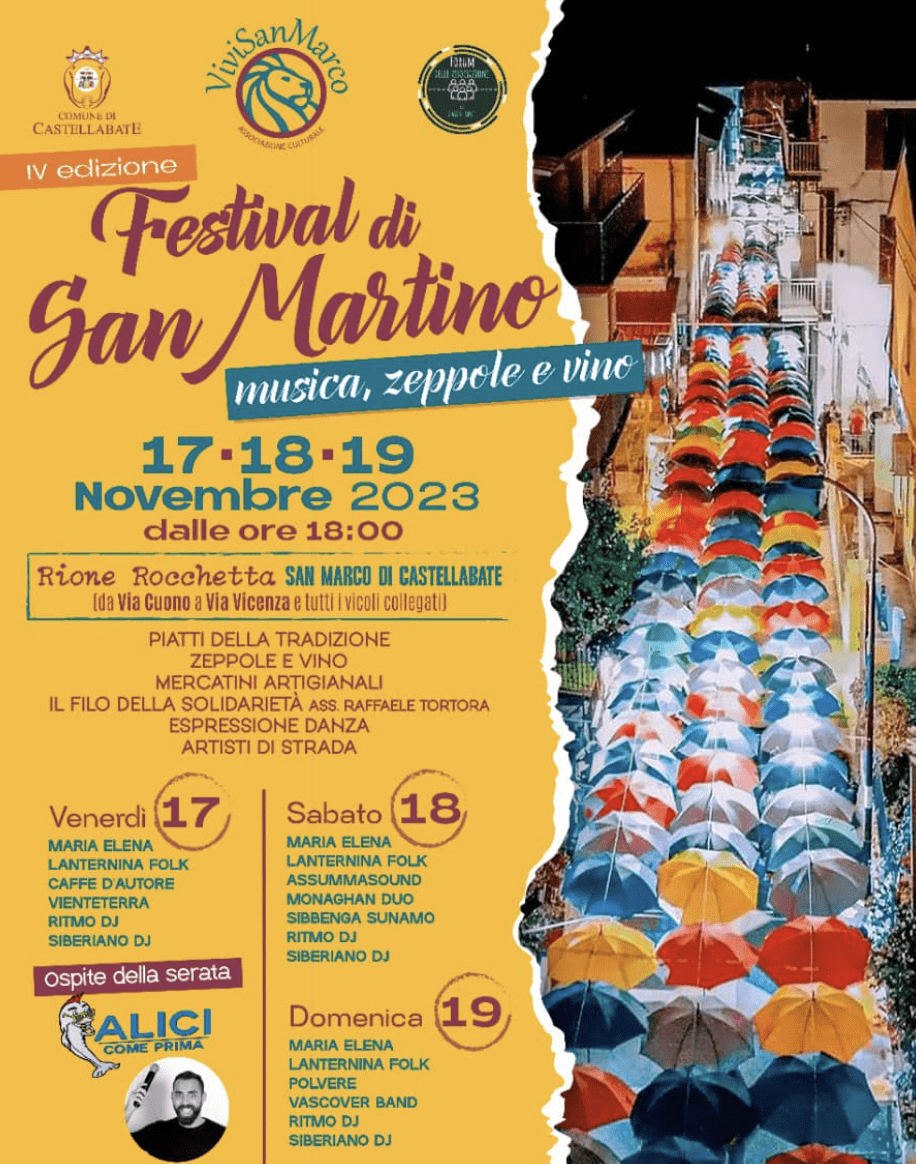 Shows and other activities
The streets of the Rocchetta district come alive not only with flavors but also with musical notes. Variety of shows include bands, dancers e buskers, who perform a lively assortment of musical genres. THE craft markets they add further touches of authenticity, allowing you to discover and purchase local artefacts. The scenography of the colorful umbrellas adds a touch of visual magic, making the party as much a pleasure for the eyes as it is for the palate.
Contacts and information: official FB page