The hot kiss between Fedez and Rosa Chemical could cost Rai a lot. According to what was revealed by the first rumors, there would be talk of a fine of as much as 600 thousand euros: this is why and what those directly concerned are also at risk.
Sanremo 73 it's been over for over a month, but the hot kiss between Fedez and Rosa Chemical he's still arguing. According to what has been revealed by the latest rumors, the Rai he could soon find himself faced with a very heavy fine... as much as 600 euros!
Why? According to what was stated by theAGCOM, even more than Blanco, Fedez and Rosa Chemical not only would they covert advertising, but in addition they would be stained with several breaches of child protection, given that the homosexual kiss took place in the protected area (and in which children and minors are more likely to be in front of the small screen).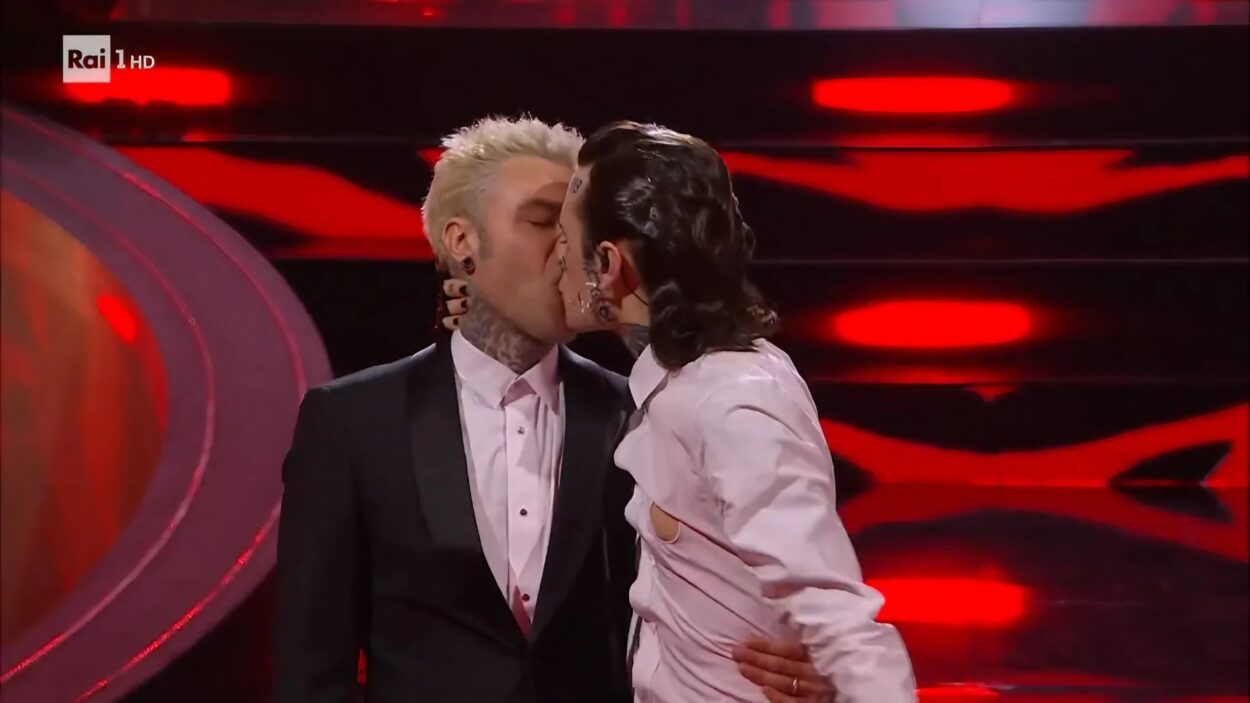 Fedez and Rosa Chemical, not only them: also Chiara Ferragni e Amadeus they risk big
Fedez and Rosa Chemical however, they may not be the only ones to cost the flagship network: according to what has been leaked in the last few hours, too Chiara Ferragni e Amadeus would have ended up in the eye of the storm for the gimmick of open an Instagram profile of the live host.
In fact, both, like the two rappers, have been accused of covert advertising on Instagram and, in this case, Rai could be called upon to pay another 253 euros in fines for a total of almost one million euro fine.
Not to mention the Blanco case, which although for some it was prepared first with the singer, the people of Sanremo (and not only) didn't like it, above all for the rose garden destruction live and which also provoked an outcry from the president of the Liguria region and from the florists who work in the city.
Sanremo 73 it undoubtedly proved to be a great success for Rai, but how much did it cost... in terms of fines.
Read also:
Chiara Ferragni in tears "Sanremo? I'll never do it again!"
Sanremo 2024: Amadeus releases the first previews
Sanremo 2023, Blanco investigated for damage by the prosecutor