Between 17 and November 19, 2023, the city of Caserta will become the hub for lovers of Neapolitan gastronomy, hosting the eagerly awaited edition of Sausage and Friarielli Festival. This culinary celebration will be held in the parish premises of the Church of San Michele Arcangelo, located in Via Bugnano a Casapozzano. Access to the event is sweeper e Without costs, offering a unique opportunity to immerse yourself in the authentic flavors of the Neapolitan tradition.
They will be three special days dedicated to tastings of typical Campania products, which will be accompanied by excellent local wine.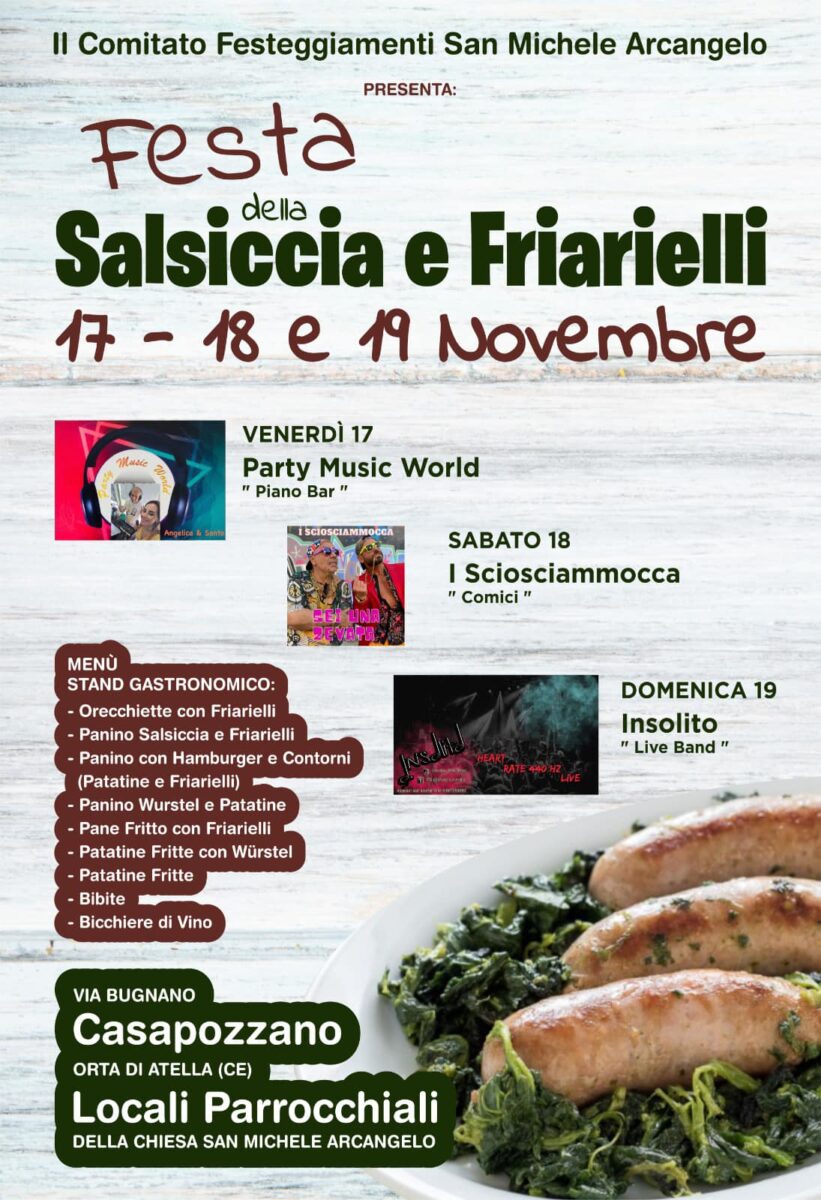 The dishes of the sausage and broccoli festival
Over the course of the three days, various food stands will be set up in Caserta, which will prepare tasty sandwiches and first courses for guests. The menu will be truly varied, to satisfy all palates. In fact, they will be there Orecchiette with broccoli, sausage and broccoli sandwich, hamburger sandwich with broccoli and chips, sausage sandwich with chips, fried bread with broccoli and much more. Obviously everything will be accompanied by wines and drinks.
There will be no shortage of entertainment music, shows and entertainment with group dances, karaoke and much more for everyone, young and old. Do not miss!
Contacts and information