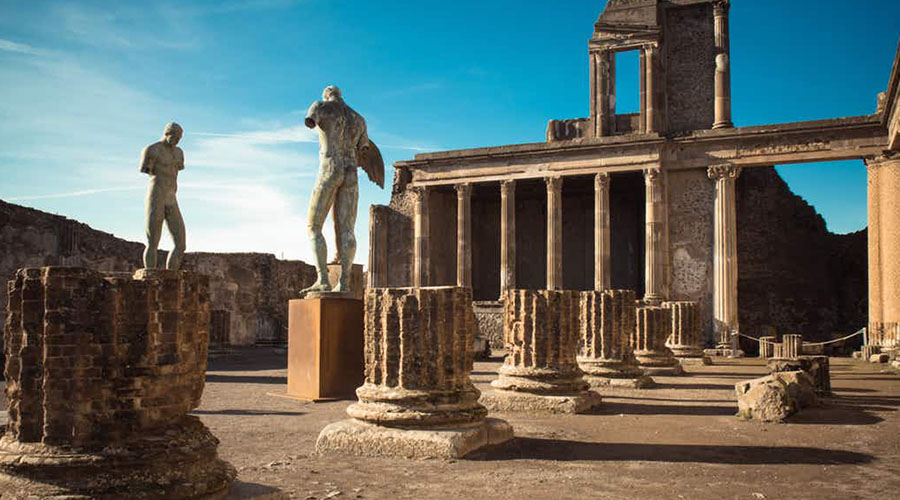 On the occasion of Christmas 2019, the excavations of Pompeii can be visited for free for 3 days, an opportunity not to be missed.
Unmissable opportunity for all art lovers, who during the Christmas holidays will have the opportunity to visit the Ruins of Pompeii ad free entry.
In fact, on 24, 26 and 31 December 2019 thanks to the initiative of Mibact #Iovadoalmuseo, all the Vesuvian archaeological sites can be visited free.
The excavations of Pompeii
From 24 December 2019 throughout the Christmas period Pompeii excavations will be open to the public.
Furthermore, at theAntiquarium of Pompeii the exhibition entitled can be visited The furnishings of Giulio Polibio's home, where you can see more than 70 objects including incense burners, various types of pottery, candelabra, a bronze seal ring etc.
There will also be within this exhibition reconstructions of the last moments lived, including the presence of the face of a pregnant girl under the age of twenty, an adult man and an elderly person.
Until 31 December 2019 it will also be possible to buy or give online the Pompeii 365 subscription, at a price of 50 euros for Pompeii and 70 euros for all other sites.
Children
For all children, on 24 December you can collect it at the information office in Porta Marina, the comic book entitled Vulcanalia, realized by Bianca Bagnarelli thanks to the project Comics in museums.
Information on the excavations of Pompeii
Where: Pompeii excavations, Via delle Ginestre, Pompeii
When: 24-26-31 December 2019
Schedule: From 9: 00 to 17: 00
Price: Free admission