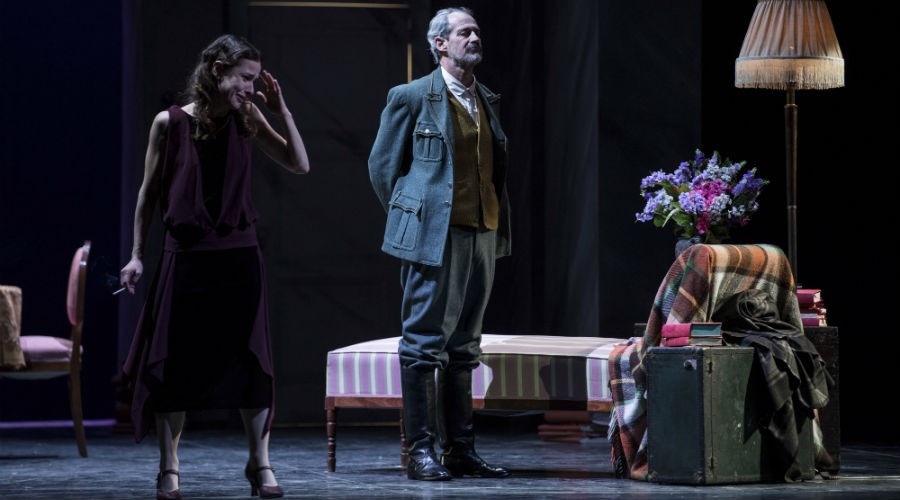 The banality of love, a small masterpiece on stage at the Mercadante Theater
From 2 to 11 March, "the banality of love" written and adapted by Piero Maccarinelli for a production of the Teatro Stabile is staged at the permanent theater. The play is based on the book of the same name by Savyon Liebrecht. It tells of the love between the Jewish historian and philosopher
Hannah Arendt
(exquisitely interpreted by Anita Bartolucci and Federica Sandrini) and the German philosopher
Martin Heidegger
(interpreted by a majestic Claudio Di Palma), whose work, albeit with the due distortions, inspired the
National Socialist movement in Germany
in the 30 years.
A work that runs through different temporal spaces in which one Arendt, now old, during an interview brings to mind the events of those years.
But if you think it's the classic love story, you're wrong.
Thanks to this history, in fact, the changes of Germany in those years and the mixed feelings of the German population are highlighted. The work is a very interesting historical detachment brought to the scene in a wonderful way. The stage costumes are impeccable and, thanks to the care of even the smallest details, make the viewer feel part of that era. The overall use of costumes, music and lights makes the display of the different temporal planes very precise, ensuring the viewer a great continuity of the narration.
The personal history and that of the nation are intertwined making love between the two protagonists even more troubled but more their ideas diverge and more the feeling that binds them becomes stronger.
It is the story of an eternal passion that will last until their death.
It is the story of a people, a history of war.
Information on The banality of love at the mercadante theater
Where: Naples, Mercadante Theater
When: from 28 February to 11 March 2018
Hours: 21: 00, replicas to 17: 00 and 19: 00. 11 March 18 hours: 00
Prices: from 11,34 to 34,56 €