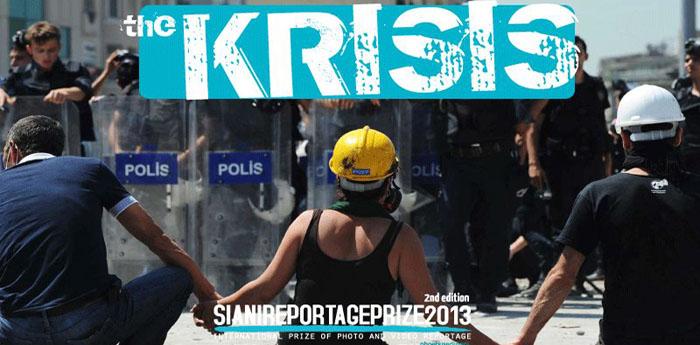 The Siani Reportage Prize 2013 will be held in a disused industrial area in Casalnuovo and will show the theme of "Krisis"
At a time when the crisis seems to have become a permanent part of our lives, the international competition Siani Reportage Prize 2013 tries to "investigate contemporary trauma and social change" through a series of photographic and video stories on the theme of "Krisis".
The project, in its second edition, was born from Phoebus Edizioni and aims to immortalize facts and news about our present. The event will take place on September 19th, the birth day of the journalist Giancarlo Siani, as known killed by the Camorra in the 1985. In fact, the competition is dedicated to him.
The categories to participate are two: Photographic Works e Video Works. Many professionals will also be present, including the philosopher Aldo Masullo, the director Marco Risi, the artist Sergio Fermariello, the magistrate Raffaello Magi, the singer Marcello Colasurdo, the scientist Antonio Giordano.
It will be an independent jury to evaluate the photographs and videos and will be able to send up to 20 shots in color or in b / w, while the maximum duration of the videos must be of 30 minutes. The prizes will be both of 500 €.
The winners will be able to exhibit their works in a collective that will be organized within a disused industrial area of casalnuovo. Participants will be authors from all over the world, from countries such as Peru, India, Greece, Lebanon, Palestine, Romania, Palestine and Albania, as well as Italian photographers and videomakers.
Pasquale Testa, head of Phoebus edizioni said that the Siani Reportage Prize gives the opportunity to many young photographers and reporters to be able to express freely on an important issue such as that of the crisis, creating "a global village of Krisis". The hope is that the exhibition can become itinerant and touch all continents, while "Naples can become the permanent home of this original ability to observe people, objects, economic flows, sadness, courage".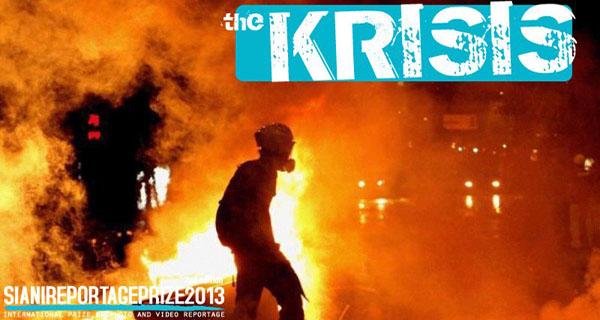 The choice of location has fallen back on the province because, taking up the words of the same Siani:
And in the province the malaise, the degradation, the abandonment are more and more acute. Where the intertwining between the Camorra and drugs they seem unbeatable. Where the chronic shortage of everything, from homes to work, to hospitals, is added also the delay in interventions for the recovery of drug addicts
About Siani Reportage Prize 2013
Where: Casalnuovo (Naples)
When: 19 September 2013
Email info: [email protected]
phone: 081.5224188
For more info, visit the Siani Reportage Prize website