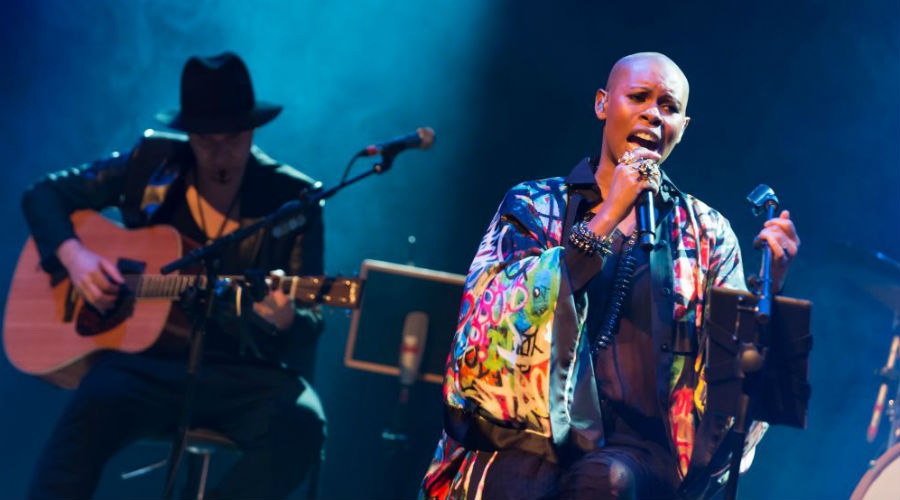 After 8 years, Skunk Anansie returns to Naples for a concert at the Arena Flegrea for the Noisy Naples Fest!
Il 9 July 2019 Skunk Anansie they will be in concert at the ETES Arena Flegrea in Naples on the occasion of Noisy Naples Fest. This is great news for all the fans of the band, a live in which one will also be present Special guest that, at the moment, remains a surprise.
Skunk Anansie does not perform in our city for 8 years. THE'last concertin fact, it was held in Bagnoli in July 2011 and was the only love of the band in Naples.
The stage, the only one in southern Italy, for this new edition of Noisy Naples Fest, it is part of the "25LIVE @ 25" tour, which takes its name fromalbum live / greatest hits published for the 25 years of activity of Skunk Anansie. Also, with this tour you will be able to listen too some new songs that will become part of the next album.
The band of Skin, Ace, Cass Lewis and Mark Richardson, with this record, covers all the most important pieces of his career, from those more politicized as "Little baby swastikkka" and "intellectualise my blackness" to "Hedonism" and "Squander". A fantastic opportunity to listen to their melting sound heavy metal e "black" music of protest full of rage, feminist, passionate and full of politicized texts. In their style there is no lack of hip hop, punk, rock, reggae, funk e blues.
It will certainly be a wonderful concert for this edition of the festival at the Arena Flegrea.
At the Noisy Naples Fest they will also perform Ludovico Einaudi, the Subsonica, Psalm e Kamasi Washington and Enzo Avitabile.
Information on the Skunk Anansie concert
When: 9 July 2019
Where: ETES Arena Flegrea - Mostra d'Oltremare - Via John Fitzgerald Kennedy 54, Naples
Timetable: 21.00
Prezzi:
Numbered central low cavea 52 euro
39.10 euro numbered side low cavea
Numbered overview 25 euro
[Votes: 1 Media Rating: 4 / 5]