The brand new Nutella B-ready snack can be enjoyed for free at some bars in Naples!
Ferrero, on the occasion of its 50 anniversary, is still striking: and this time with a new product at Nutella, the unparalleled cocoa and hazelnut cream most appreciated in the world.
The new delight is called Nutella B-Ready and can be tasted for free in some Neapolitan bars.
The new snack looks like a concentrate of pleasure: 20 grams of fragrant waffle of baguette-shaped bread from the heart supernutelloso, crispy with crunchy puffed rice.
To be eaten for breakfast or as a simple snack, soaked in milk or cappuccino, heated in the oven or as it is, of course B-Ready will be a new success.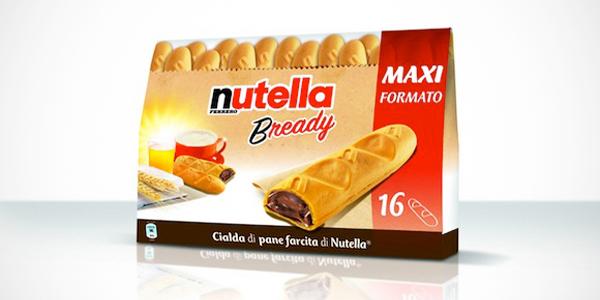 For the upcoming launch on the market, the company has decided to promote the new delicacy offering it to customers of the bars that will be able to taste it without putting your hand to the wallet. A find, that of Ferrero, to experience the consensus of consumers and at the same time will make young and old happy.
A greedy pleasure at no cost, what's better? You just have to try and believe. But hurry up: the promotion it will not be eternal.
The bars in Naples that have joined the initiative and will offer breakfast with Nutella B-Ready:
Bar Liano, Via Cornelia dei Gracchi 10 / 12
Lorema Bar, Piazza Vanvitelli 5
Caffè d'Epoca, Piazza Trieste and Trento 2
Chalet Barbato, National Square
Excelsior Coffee, Via Argine 919
For more information see the official website of the B-Ready snakc
Are you looking for something in particular?