At Flava Beach of Castel Volturno Friday 2 June 2023 starting at 12:00 and until midnight will take place Napolindie, or rather a great concert to inaugurate the opening of theArena of the Sound.
Music and lots of fun scheduled for this new event which will see the participation of many personalities from the world of entertainment and culture who will entertain guests with live talks, among these will be the writers Maurizio De Giovanni, Pino Aprile and Angelo Forgione.
Instead, among the artists who will play live there will be The Mask, 99 Posse, Ciccio Merolla, Daniele Sepe, The Family, Blue Staff, Coco, Tommaso Primo, La Nina and many others, in addition to Dj Set with Dj Foofy, Jesoria, Jude, Ucantkillme and Dj Juno.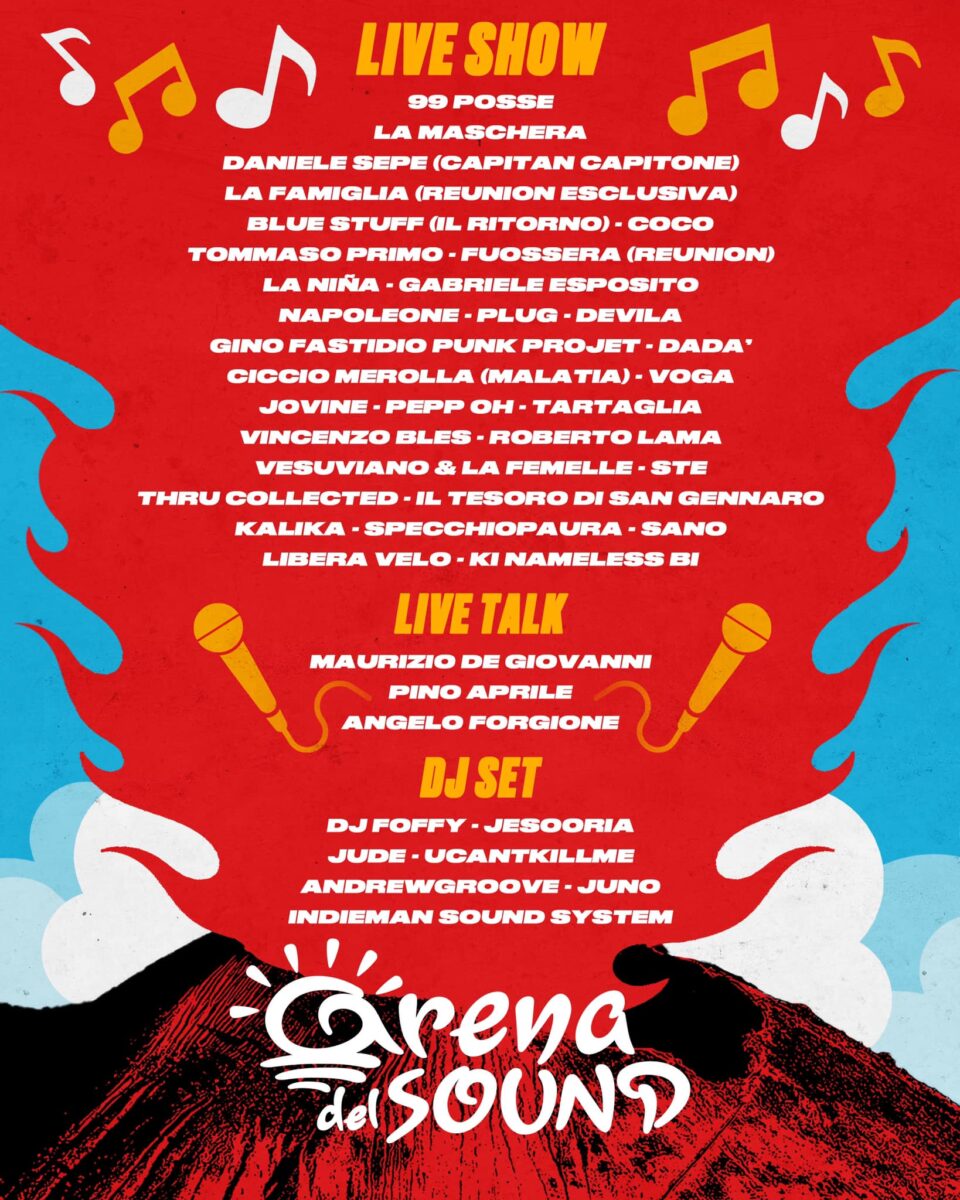 To participate it will be necessary buy tickets on the Etes circuit.
What is the Arena del Sound
The Arena of the Sound is a special project born from an idea by Lello Ferrillo and Genny Mosca with the sole aim of spread music and culture, which as explained by Ferrillo is "the only way to create economy and development".
It is precisely for this reason that the appointment of June 2, 2023 will be unmissable, between books and reflections, in addition to music, with different musical genres from singer-songwriter pop to experimental, hip hop, reggae to blues. In short, it will be a day to spend between fun and sharing.
Contacts and information
Facebook event | tickets: Etes
Information about the event
Where:

Flava Beach, Castel Voturno

When:

Friday 02 June 2023, from 12:00 to 00:00

Prezzi:
Image source:
Facebook page The Mask