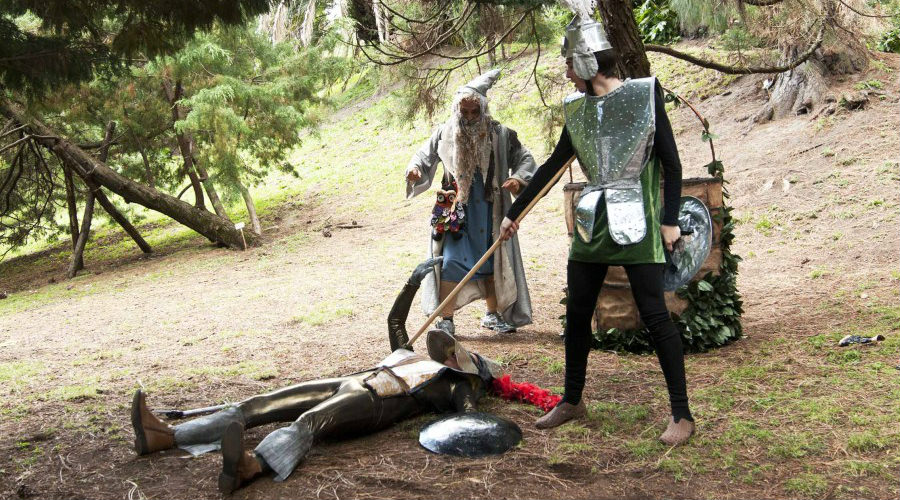 2019 Spring Fairy Tales is coming to the Botanical Garden of Naples: here is the complete program of theatrical productions for families and children!
From 16 March to 9 June 2019 the appointment with the is renewed Spring Tales all 'Botanical Garden of Naples by the association The Teatrini and in collaboration with the Federico II University.
Reached by now XXIII edition, Fiabe di Primavera has great success every year, allowing everyone, young and old, to participate in an evocative experience immersed in the nature and in the magical atmosphere of timeless stories.
The first fairy tale of the 2019 will be In the mirror of Snow White, inspired by the famous Brothers Grimm fairy tale and ready to enchant all guests. The shows will be directed by Giovanna Facciolo and organized by Luigi Marsano.
Dominating the Botanical Garden there will be itinerant installations tailored to plants, trees and avenues to make the experience even more engaging. Reservations are required to participate in shows.
Program
In the mirror of Snow White
16, 17, 23, 24, 30 and 31 March hours 11: 00
An ugly duckling
6, 7, 13, 14, 27, 28 April and 25 extraordinary replica April hours 11: 00
The magical piper
11, 18 and 25 May, 1, 2, 8, 9 June hours 11: 00
The fables of wisdom
4 and 5 May hours 11: 00 and hours 17: 00, 11 and 18 May hours 11: 00
Story of a tree and a child
25 May 11 hours: 00 and 1, 2, 8 and 9 June hours 11: 00
Event information
Where: Real Orto Botanico, via Foria 223 Naples
When: from 16 March to 9 June 2019
Hours: 11 hours: 00, replies for schools from Monday to Friday, 09 hours: 30-11: 00
Price:
8 euro holidays (children and adults)
working days 7 euro
Contacts: site the theaters | tel. 081 033 06 19 (weekdays 09 hours: 30-15: 30) | info@teatrini.it
[Votes: 2 Media Rating: 4.5 / 5]