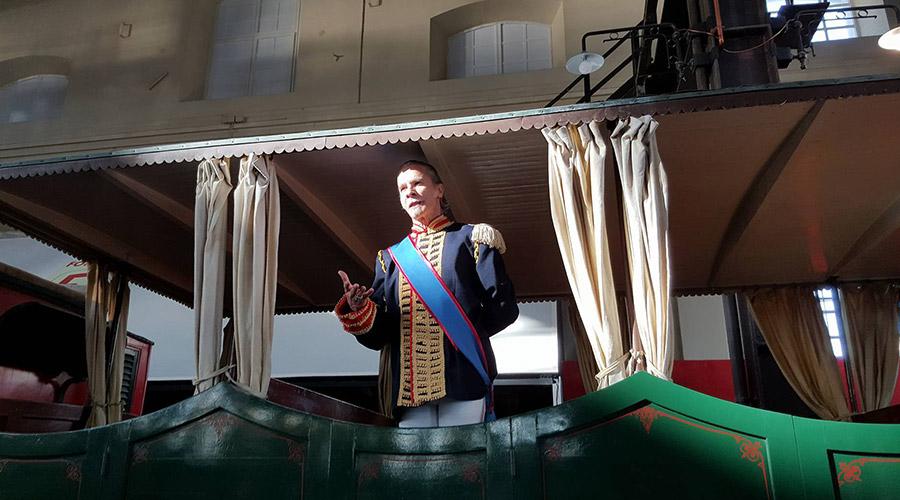 New appointment with Notturno in Pietrarsa 2019: at the Railway Museum of Pietrarsa in Naples a fantastic journey to discover history!
Sunday 17 March 2019 will hold a new appointment with Night in Pietrarsa, the special theatrical visit to the Railway Museum of Naples by the Association Karma Culture.
This is an event that will allow all present to rediscover the stories related to the fascinating locomotive and ai vintage wagons found in the Pietrarsa Museum. A traveling show that will take place right between the museum's pavilions, retracing the history from its origins to the present.
The public will be welcomed and guided in the various rooms of the Museum by a 800 traveler which will tell the stories that will then be staged by different actors. In fact there will be King Ferdinand II who will talk about the Naples-Portici, we will talk about the dramatic massacre of Pietrarsa with a theatrical short film among the locomotives, and then again a beggar will recount life in the post-war period. Booking is required for participation in the event.
Event information
Where: Pietrarsa Railway Museum, Traversa Pietrarsa
When: 17 March 2019
Hours: 19 hours: 30
Price: 15 euro ticket
Contacts: Official site | info@karmacultura.it | for the reservation send a sms or a whatsapp to the 3427329719 number
[Votes: 2 Media Rating: 3 / 5]