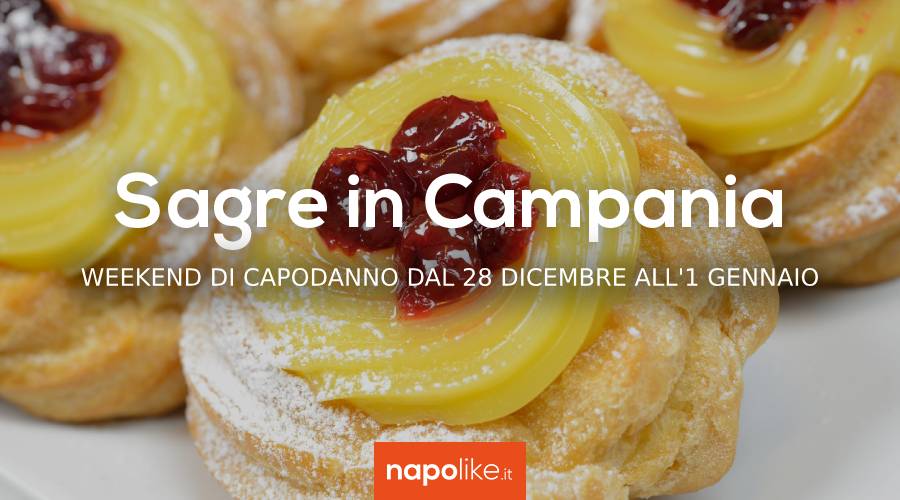 Zeppole, street food of the holidays and many events with festivals in Campania on 2019 New Year's Eve from 28 December to 1 January.
In the long weekend from 28 December 2018 to 1 January 2019 There are various events of Street Food in Campania which still offer various typical products of the Christmas holidays to be enjoyed for the period of New Year.
Not only that, because in addition to street food of this type, you can also fully enjoy the festival of the zeppola which takes place in Positano during the events for the program of the Christmas Time, which also includes many shows and concerts.
In Castellammare di Stabia and in Quarto there are still markets with the Santa Claus villages, fun for children, but also become a kind of festival to live and enjoy these days of celebration.
Here are the details on the events of Street Food in Campania for New Year.
[Votes: 1 Media Rating: 5 / 5]
---
Christmas 2018 in Castellammare di Stabia: markets and street food are scheduled

The Christmas markets for the 2018 festivities arrive in Castellammare di Stabia: music, entertainment, events and street food are scheduled!
Since 1 December 2018 up to 6 January 2019 a Castellammare di Stabia in Naples will be organized Christmas markets. In particular, they will be set up in the gallery Le Vele, in Via Plinio il Vecchio, in the center of the city. For forty days guests will be able to wander among them wooden houses that will be set up and participate in the various events that are scheduled, in a magical Christmas atmosphere and live many gastronomic appointments.
---
2018 zeppola festival in Positano with beach tournaments, music and dance

The 2018 zeppola festival in Positano with many tastings, games on the beach, music, dancing and guaranteed fun.
A
Positano
,
in the Spiaggia Grande
, greedy is held
Festival of the zeppola
in
days of 28 and 29 December 2018
, within the wider program of the
Christmas Time
. These are two days full of events, shows,
live music
, dances,
games
and naturally,
tastings
of tasty potato wedges and grown pasta.
---
2018 Santa Claus Village in Quarto with markets, rides and typical Christmas products

The 2018 Santa Claus Village returns to Quarto, with rides, workshops and stands for Christmas products for adults and children.
A Room, as Christmas approaches, the Santa Claus Village has been set up, an area in the heart of the city dedicated to children but also to adults who want to enjoy the Christmas air and devote themselves to shopping in view of the holiday. The event takes place every week.end up to the 21 2018 December and from December 22 to 6 January 2018 and the 24 and 31 December 2018.
Information about Santa Claus Village 2018 in Quarto with markets, rides and typical Christmas products:
Where:
Sun Park, Quarto
Openings during the weekend:
Prezzi:
Entrance jousting and Santa's house, children

:

10€

Adult admission

:

FOR FREE

Market admission

:

FOR FREE
For more information click here.