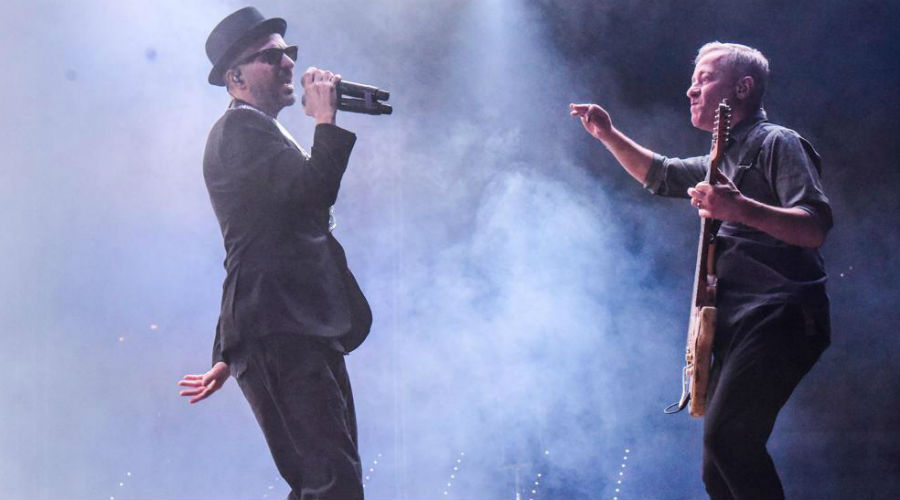 The Subsonicas return to perform in Naples at the Noisy Naples Fest 2019 to be held this summer at the Arena Flegrea
The July 18 2019 will be up to Subsonica performing on the stage of the Noisy Naples Fest, at theETES Arena Flegrea of ​​Naples, for a concert full of entertainment and emotions. The Neapolitan stage is part of the summer tour that the Turin band will make throughout Italy to present their latest work, the album "8".
To the important names that will take part in the extraordinary music festival expected for the Noisy Naples Fest of next summer, we also add that of the Subsonicas that, after the success of the European tour in December and from that in the Italian sports halls, are ready to give their Neapolitan fans a concert with many new songs taken from their last album "8", published last October.
I Tickets to attend the Subsonica concert will be put on sale by 10.00 hours of Wednesday March 13 on TicketOne and from Saturday 16 March at 10.00 on the Etes circuit and in the main regional outlets.
There will also be noisy Naplse Fest Ludovico Einaudi, Psalm, the Skunk Anansie e Kamasi Washington and Enzo Avitabile.
Information on the Subsonica concert
When: 18 July 2019
Where: ETES Arena Flegrea - Mostra d'Oltremare - Via John Fitzgerald Kennedy 54, Naples
Timetable: 21.00
Prezzi:
25 low euro cavea
Cavea high 20 euro
[Votes: 0 Media Rating: 0 / 5]