Are you ready to live a special and truly unforgettable experience? Starting from Thursday 2nd June and until Sunday July 31 2022 to the Mostra d'Oltremare in Naples they arrive The Super Heroes & Co, an unmissable event for all children and for all lovers of this world.
Il Robinson Park, which is located inside the Mostra d'Oltremare and which hosts this event, will be completely transformed, hosting wonderful sets in such a way as to reconstruct the various places and all guests will be catapulted into one exciting journey in the world of superheroes, princesses and the most beloved cartoon characters.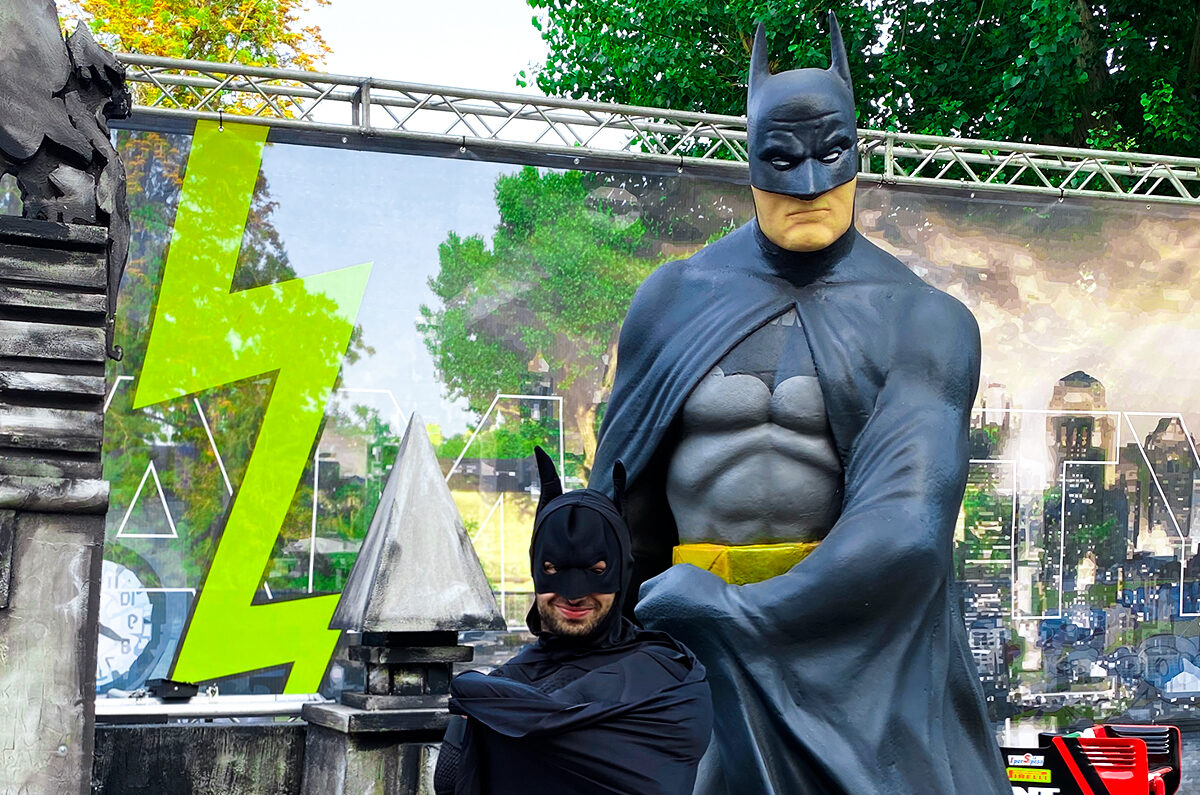 You can also participate in playful workshops e teaching and stroll through the favorite cartoon settings for adults and children.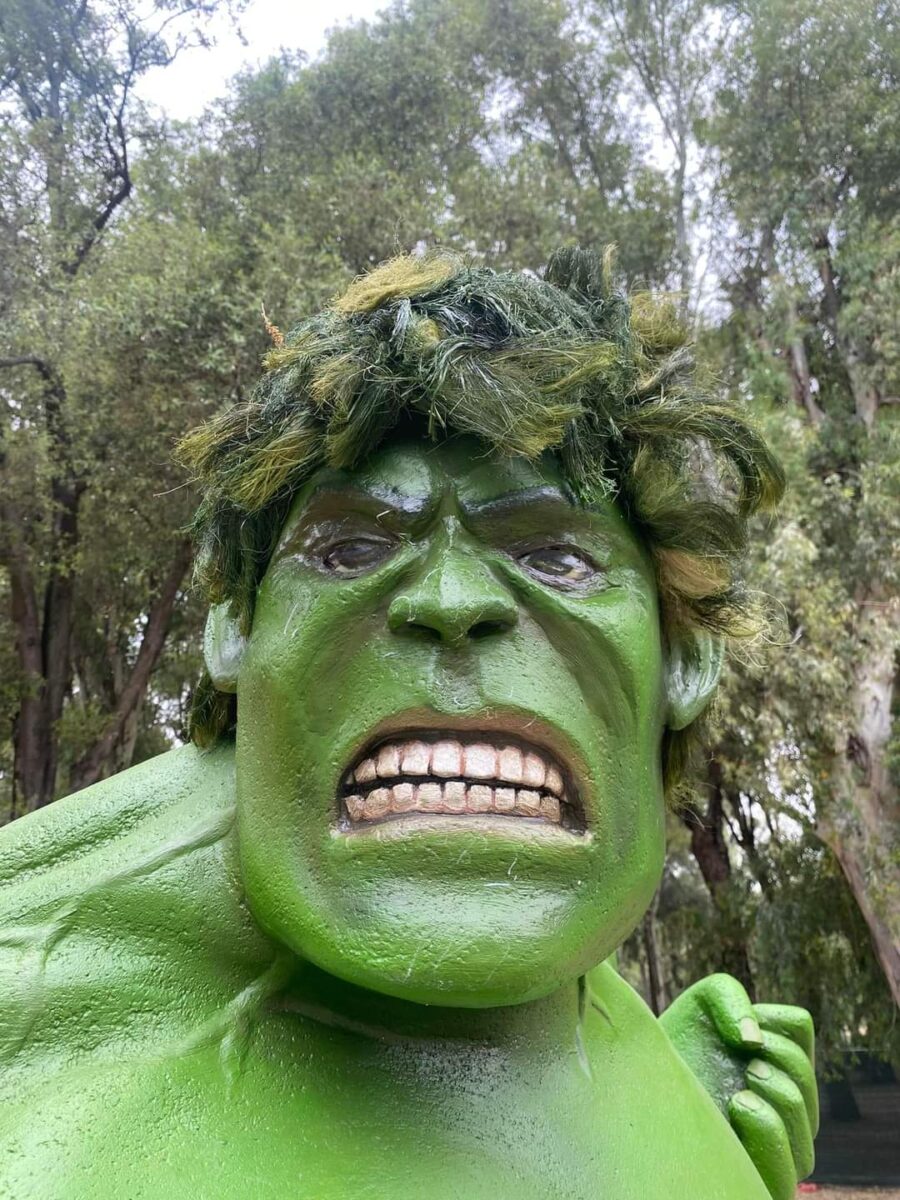 The map of the exhibition and the most popular settings
The exhibition Super Heros & Co. is organized by Alta Classe Lab, We Share, Next Event and Promotion and will feature various settings belonging to the different cartoon characters.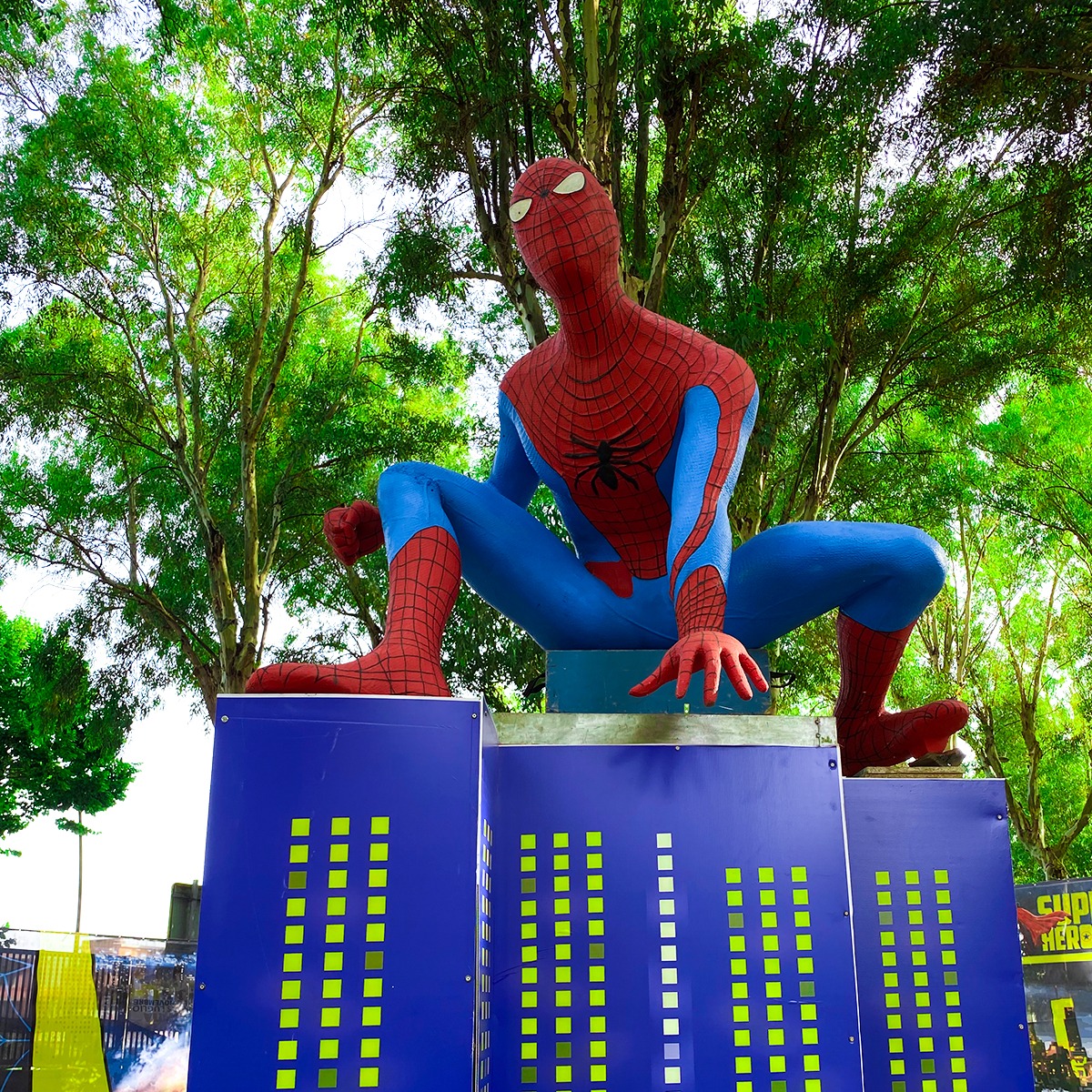 The park will be divided into several areas, in fact immediately at the entrance there will be the Future Castel, then:
Area dedicated to Batman
Agents food with delicacies inspired by the world of cartoons
Area dedicated to Grendizer
Dedicated area Lego Super Hero
Area dedicated to Spider-Man
Area dedicated to Hulk
The labyrinth of Alice
In addition, there will also be the opportunity to participate in several playful and didactic workshops for a day full of activities and fun.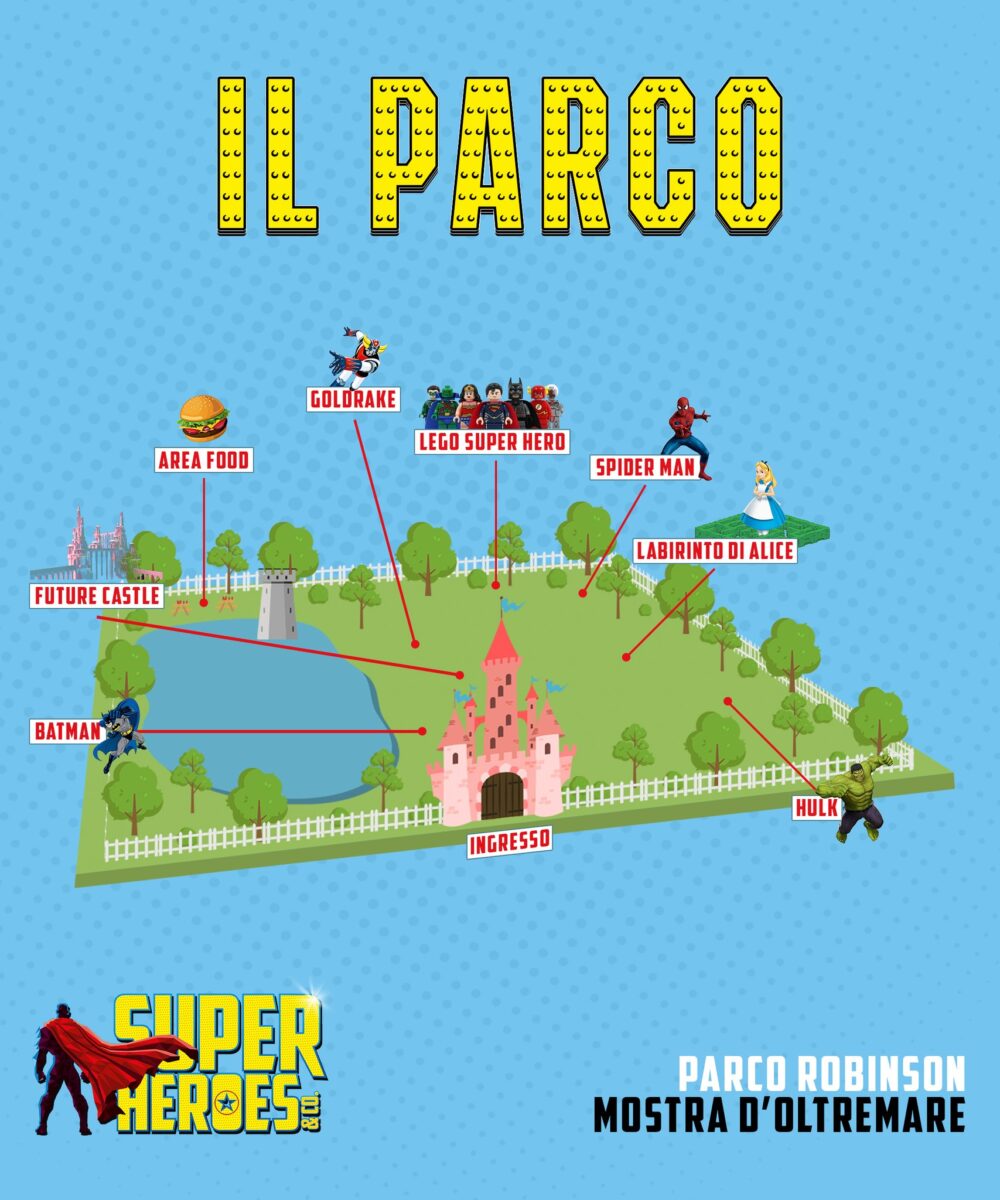 Information on the Super Heros & Co.
When
From 2 June 2022 to 31 July 2022
Where
Robinson Park of the Mostra d'Oltremare, John Fitzgerald Kennedy Avenue, 54, 80125 Naples
Preferred Time
Monday to Friday from 10:00 to 13:00 and then from 15:00 to 20:00
Saturdays, Sundays and holidays from 10:00 to 21:00 with continuous opening hours
Price
Tickets from 3 to 11 years old 10 euros
Tickets from 12 years upwards 13 euros
Contact us
Official website | information: 3393194813-0812482200 | facebook page
Are you looking for something in particular?