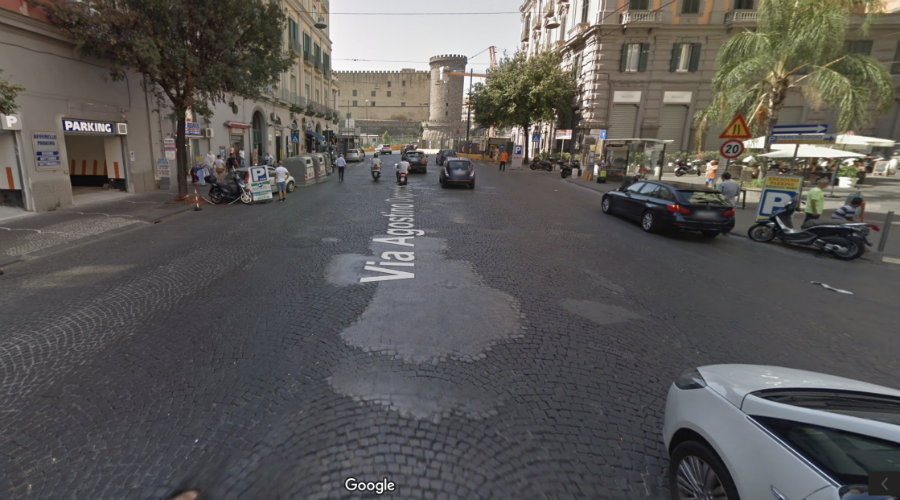 Information on the temporary traffic device in Naples in the area of ​​Via Depretis and Piazza Municipio.
From January 15 2019 a temporary traffic device has been established in the area of via Depretis in Naples. The device will be active until February 15 and it was necessary to establish it because of the work in progress in Piazza Municipio related to the Metro 1 line of Naples and the arrangement of the road section in the area.
Work in progress, on behalf of the Central Public Works Infrastructures and Mobility Department, provides for the arrangement of the surface of the stretch of road between the streets Depretis and Cristoforo Colombo and, from the pedestrian crossing located in the area in front of the Mercure hotel, aSatin traffic island for traffic channeling.
They have the duration of 15 working days for the 1 step. It is scheduled reduction of the two-lane carriageway to allow i work to expand the construction site and those of the roadway and sidewalk, in the 2 step.
In this way, the pedestrian crossing it's access to stores can be safe.
Furthermore, they are present travel signals alternative that indicate to motorists to drive via Sanfelice, via Medina, Piazza Municipio, via Filangieri Candido Gonzaga (bronze horses) and to arrive in via Ferdinando Acton.
[Votes: 2 Media Rating: 4.5 / 5]