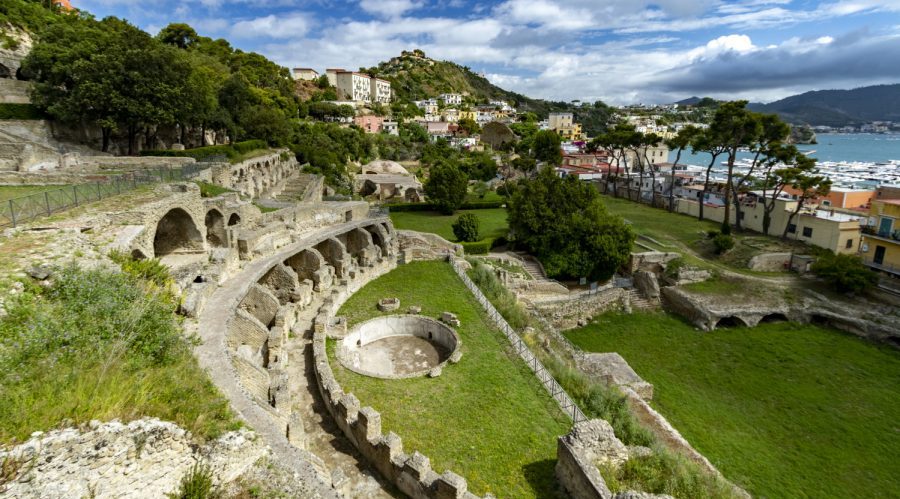 The beautiful sites of the Phlegraean Fields Archaeological Park reopen to the public with advantageous prices!
Il Archaeological Park of the Phlegraean Fields ha reopened to the public with a new visit system, to adapt to the needs deriving from the ongoing Coronavirus pandemic.
The park is one of the most beautiful sites in our region and visiting it leads us to discover our history, but also of landscape e wonderful monuments.
At the moment the following sites have been reopened:
The rules to be followed in safety
To visit the places of the Archaeological Park of the Phlegraean Fields you have to follow a few anti-Covid rules to make your visit safely.
First, the inputs are quota and of differentiated paths. Is required wear the mask and keep the distance interpersonal by at least one meter.
They can only access 20 people at a time, 15 every minute, and groups are not allowed to exceed 10 people. If the groups are accompanied by tour guides, the radio guide is mandatory.
Prices and timetables
Reservations are not required from Monday to Friday, although it is recommended by purchasing the ticket on the Coopculture website, but the purchase can also be made at the ticket office on site. Instead, on Saturdays, Sundays and holidays it is mandatory to buy the ticket online.
- times details of each site can be consulted on site of the Archaeological Park of the Phlegraean Fields.
Photo source: ilgazzettinovesuviano.com