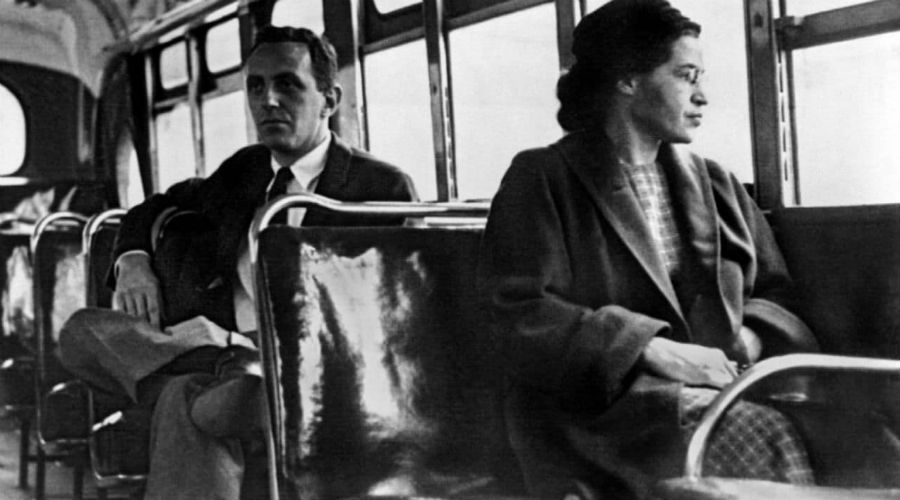 In the majestic Royal Palace of Naples on display the house of Rosa Parks: the African-American activist who refused to give way to a white man on a bus!
The exhibition is suspended until 3 December due to the provisions of the latest Prime Minister's Decree.
***
In the courtyard of honor of the beautiful Royal Palace of Naples, Wednesday 15 September 2020, the special exhibition entitled Almost Home dedicated to Rosa Louise Parks, curated by the American artist Ryan Mendoza, promoted by the Morra Greco Foundation and financed by the Campania Region.
The Amost Home exhibition
After Jorit's great masterpiece with a gigantic murals which portrays Rosa Louise Parks in Quarto, from 15 September until 31 December 2020 you can also have the special opportunity to visit this beautiful exhibition and the house where the largest lived rights activist for African Americans.
In fact, Rosa Parks together with Marthin Luter King became the symbol of struggle for the integration of black Americans. We remember the famous episode that saw her protagonist: on December 1, 1955 in Montgomery Rosa Parks refused to give a seat on the bus to a white citizen, a gesture that cost her imprisonment and that started the boycott of buses in Montgomery.
The exhibition at Palazzo Reale is part of the Global Forum for Education and Integration project, for education and social integration in Naples.
Information on Exhibition at the Royal Palace
When: from 15th September to 31st December 2020
Where: Royal Palace of Naples
Hours: Every day from 09:00 to 20:00 (last admission at 19:00), closed on Wednesdays
Price: free admission