Lovers of chocolate and joy, a new event has arrived for you. It's time to dive into the sweet and sparkling world of Sparanise Chocolate. Imagine a square transformed into a chocolate paradise, where every smile is tinged with brown sweetness. This party is not just an event, it is an experience that awakens all the senses! Get ready to experience a dream day, because the November 26, 2023 in Sparanise, magical things will happen!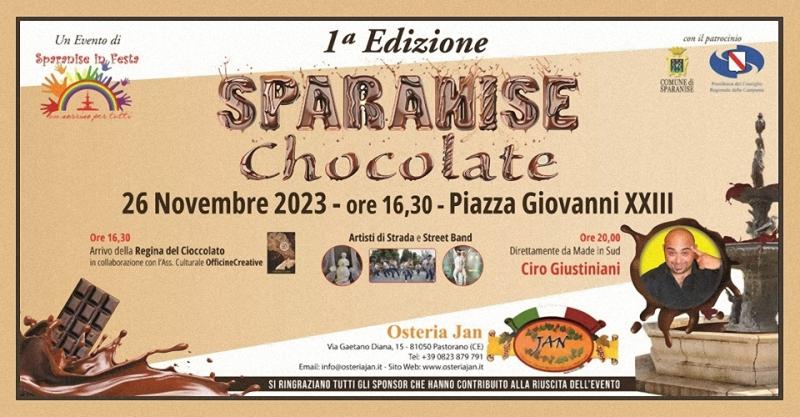 The attractions available
The streets of Sparanise come alive with buskers e living statues that will drag you into a whirlwind of fun! And when you hear the music of Traveling Street Band, you won't be able to help but move your feet. Every corner of the square will be a stage, an explosion of colors and sounds. And for the little ones? Endless surprises and laughter. This is the place where fantasy comes to life!
The Queen of Chocolate
The focus of the event will be the Queen of Chocolate. She is not a simple storyteller, she is the keeper of ancient secrets about chocolate. Listen to her stories and immerse yourself in a journey through the origins of this delight. With every word, with every gesture, the Queen will transform chocolate into an almost mystical experience. Prepare to be fascinated and, of course, enjoy the best chocolate you have ever tried!
Contacts and information: organizers Facebook page