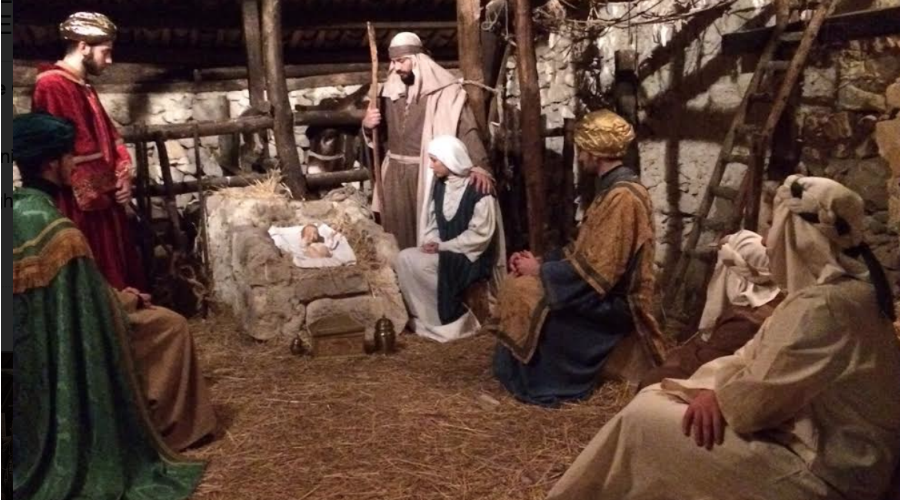 New edition of the Living Nativity in Vaccheria di Caserta: scheduled visit with free admission to the suggestive living Nativity that extends to 1 km!
Even this year, Vaccheria, a hamlet in the municipality of Caserta, will host in the days December 28th and 29th 2019 e January 5th and 6th 2020 a new and fantastic appointment with the suggestive Living Nativity of the Neapolitan 700.
The Sacred representation will extend over a path of approx 1 kilometer through the streets of the village of Vaccheria and the adjacent forest, where precisely some of the salient situations, environments and biblical visions envisaged in the nativity scene of the Neapolitan tradition.
The entrance to the Crib is absolutely free and on the occasion of the event there will also be a free shuttle service which connects the large parking lot, also free, located in via Tenga to the place of the sacred representation.
Each visitor will then be completely immersed in the Christmas spirit and will have the opportunity to experience a scenographic and certainly suggestive adventure without precedent.
Information on Living Nativity in Vaccheria
When: 28 and 29 December 2019, 5 and 6 January 2020
Where: Vaccheria di Caserta, Piazza Madonna delle Grazie, Vaccheria, 81100 Caserta
Timetable: from 16: 30 to 19: 30
Price: free admission