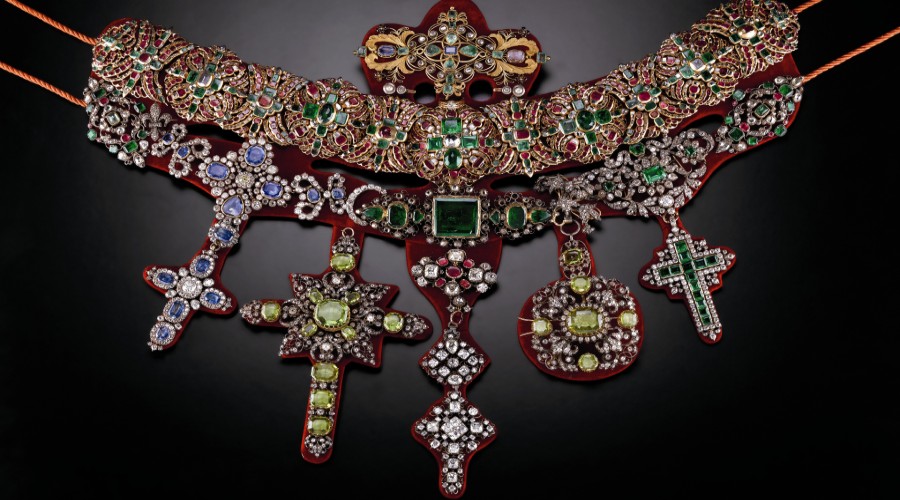 Also reopens the Museum of the Treasure of San Gennaro in Naples which also includes the beautiful Gemmata Miter!
The Museum of the Treasure of San Gennaro in Naples has reopened to the public and it will be possible to visit it only in the weekends. In fact, for the moment its doors will be open only on Saturdays and Sundays and you can visit the wonderful treasure made up of thousands of jewelry, paintings, sculptures, silver furnishings, statues and fabrics.
Obviously, we cannot fail to admire the Saint's necklace, but above all the Gemmated Mithra, one of the most precious jewels in the world, made up of about 4000 precious stones.
The visit to the Museum also includes the Chapel of the Treasury with the relics and the ampoules with the blood of San Gennaro.
Furthermore, in the bookshop you can download theWhatsapp that will make you experience a guided tour of augmented reality to the masterpieces found in the rooms of Via Duomo 149.
By reservation only
Given the health emergency, it is need to book using the online ticketing or by calling 3341580250.
Information on the San Gennaro Museum
When: from 1 May 2021 every Saturday and Sunday
Where: via Duomo, 149
Hours: from the 9.00 17.30
Prices: 5 euro
Info: 081294980 - 3661319973 - 3341580250 | info@museosangennaro.it | Official site
Photo credit: Michele Dato