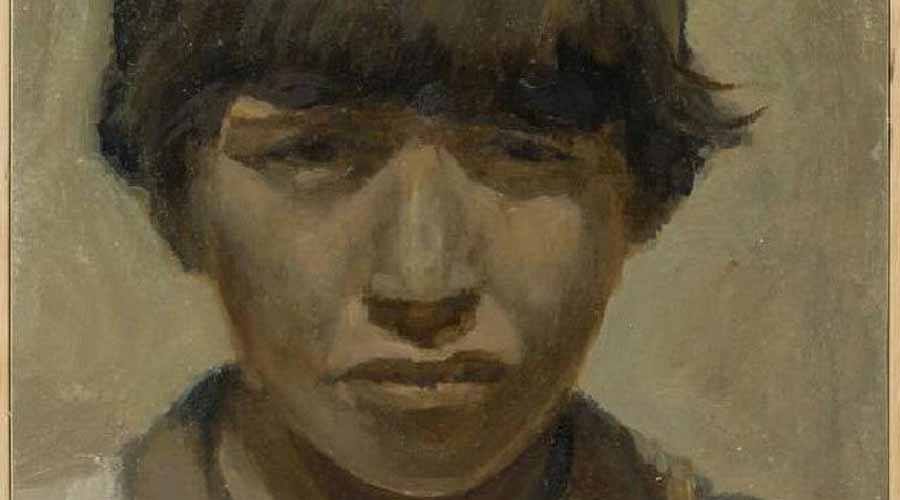 In the wonderful Capodimonte Museum in Naples, the exhibition of the painting of Maradona as a child: the work of Paolo La Motta!
From 18 February to 19 September 2021 takes place in the beautiful Capodimonte Museum in Naples the exhibition Capodimonte meets the Health.
This is a special exhibition during which the artist's works will be exhibited Paolo La Motta, who lives and works in the Santità district of Naples.
Three of the many works that you can admire during this beautiful as well as truly suggestive exhibition is the Polyptych Genny, a painting dedicated to little Genny, innocent victim of the Camorra, and also the painting of Maradona as a child.
The Diego painting dedicated to Maradona
The painting Diego which you can admire during the exhibition Capodimonte meets the Health al Capodimonte Museum of Naples is the last work of La Motta and represents Diego Armando Maradona da child. In particular, this painting was created by the artist as a tribute to the sample who died last November 2020.
The beautiful work Diego it is an oil on panel measuring 25 × 30 cm and represents the great Diego Armando Maradona but as a child, still unaware of the great champion he would later become.
For that work La Motta uses only three colors: yellow ocher, burnt sienna and ultramarine blue, just to convey the intensity of this work, which is linked to the construction of 2 soccer fields in the Real site of Capodimonte.
Information on Capodimonte meets the Health
When: February 18-September 19, 2021
Where: Capodimonte Museum Via Miano, 5 Naples
Timetable: 10: 00-17: 30
Price: full 10 euros, reduced 2 euros