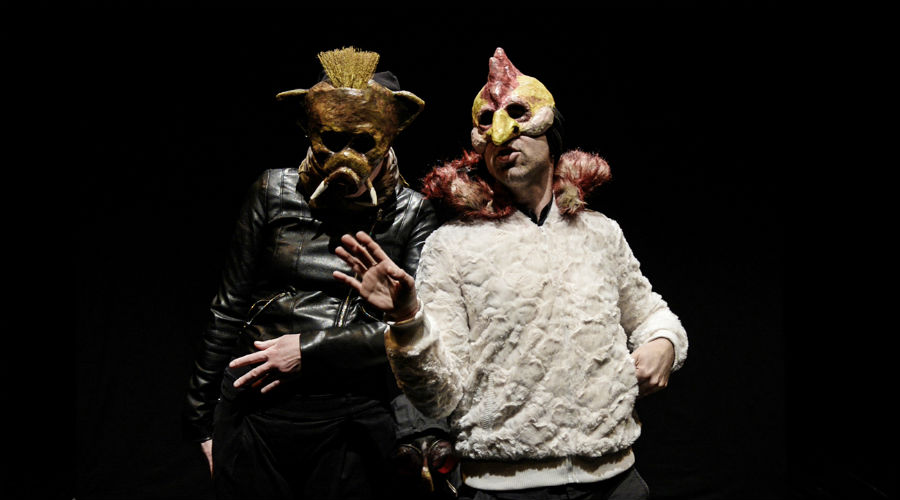 At the New Theater Sanità "The skyscraper of animals" is stagedInA fairy tale for all and everyone from the 6 years that tells the problems of the current world through the animal world.
The 9 and February 10 2019 will be held, al New Health Theater, the show The skyscraper of animals, loosely based on the text by Erich Kastner "The Animal Conference" and rewritten for the scene by Ariela Maggi and Sara Magrin, produced by Manimotò.
Ariela Maggi, director de The skyscraper of animals, tells the current world through the language of puppetry, transporting viewers in an imaginative universe inhabited by animal world that reflects the dynamics of the human one.
In the same way as the text of the 1949 "Animal Conference" by the anti-militarist writer Erich Kästner, The skyscraper of animals tells about a world tormented by wars, injustice and poverty, dominated by the "great", who here represent not only the powerful of the Earth, but also adults, quarrelsome, selfish and greedy beings.
The story begins at the end of the world conference on peace, once again failed, the animals decide to intervene and understand that only they can solve the problems of humans and the first thing to do, for the love of children, is force adults to silence cannons. And so all the animals, respecting their diversity, giraffes, lions, parrots and dolphins, they meet up at the "animal skyscraper", where they gather to elaborate a plan and act together, trying to force politicians to take concrete steps for peace and against hunger, famine and all the miseries of the world.
The skyscraper of animals he teaches that diversities are indispensable to define strategies to face and find solutions to global problems, that individual points of view and individual capacities are important for understanding reality in a deeper way, because cooperation can only arise from differences. Thus, the variegated world of animals is nothing but a metaphor of human variety.
Information on the show The skyscraper of animals
When: 9 February 2019 hours 21: 00; 10 February 2019 18 hours: 00
Price tickets:
Full price: € 12
Reduced 10 euro (under 25 and over 65)
Where: New Sanità Theater, Piazzetta San Vincenzo, Rione Sanità - Naples
[Votes: 0 Media Rating: 0 / 5]