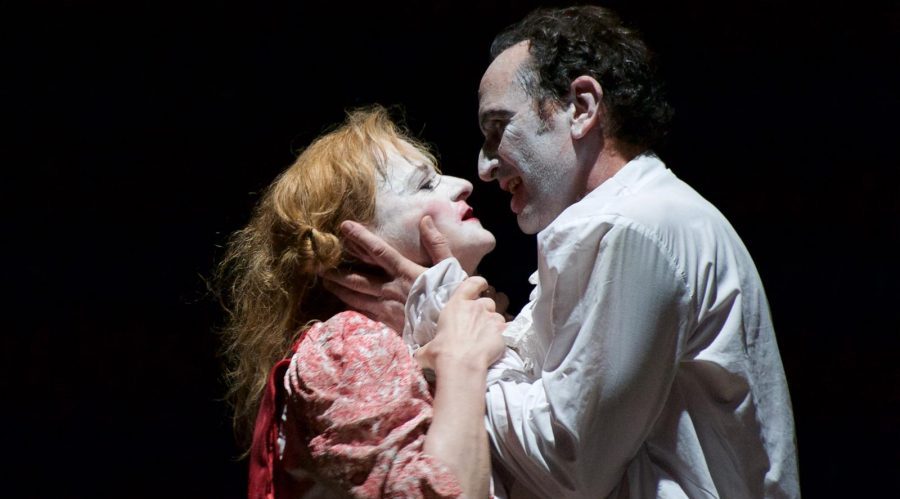 Three theatrical performances in the program of the Galleria Toledo in Naples that reopens to the public!
The Toledo Gallery in Naples reopens to the public us three theatrical performances in May 2021, after a long period of closure due to the Coronavirus.
Since when Campania Region has entered the yellow zone, not only museums can reopen their doors, but also cinemas, as they have announced the UCI Cinemas and Vittoria Cinema in Naples, but also theaters, respecting the anti-Covid19 regulations on spacing between seatsthat will be pre-assigned because the capacity will be reduced. Of course, the reservation is mandatory and it is also mandatory to wear a mask.
The theatrical performances scheduled by the Toledo Gallery are "Quartett"By Heiner Müller directed by Alessandro Marmorini, the psychological thriller"At home with Claude"Directed by Giuseppe Bucci and"The knowledge of not knowing 04", A contemporary dance performance with Adriana Borriello.
The different languages ​​of the theater
The Toledo Gallery stages the three aforementioned shows, which were already planned in the season unfortunately suspended last year, underlining the importance of the different languages ​​of the theatrical scene. In these three highly successful works, disparate but very current themes are tackled, such as the "dangerous relationships"Between two lovers, I call a reference to Laclos' work and the experience of the marginalization suffered by homosexuals. In the last show, space will also be given to alternating between word and movement.
Program of shows at the Toledo Gallery
Quartet - 11 and 12 May
From the text by Heiner Müller and directed by Alessandro Marmorini. Translation Saverio Vertone. The scenography is by Alessandro Chit, the costumes are by Francesca Linchi, the sets by Mario Amodio and the organization by Flavia Ferranti. The artistic direction is by Dino Signorile.
Cast: Cristina Golotta and Roberto Negri
At home with Claude - from 18 to 20 May
Psychological thriller by Renè Daniel Dubois directed by Giuseppe Bucci, translated by Barbara Nativi, adapted and directed by Giuseppe Bucci. The scenes are by Andrea Maresca and the music by Jo Coda.
Cast: Mario Author
The knowledge of not knowing. 04 - 23st May
Contemporary dance with Adriana Borriello. Lecture performance in the form of an improvisational structure. Curated by Adriana Borriello
Cast: Adriana Borriello and Donatella Morrone
Information on the Toledo Gallery
When: various dates in May (consult program)
Where: Via Concezione in Montecalvario, 34
Hours: shows start at 19,30
Prezzi:
15 whole euro
12 euros with special agreements and over 65s
10 euro under 35
Reservations required: segreteria.galleriatoledo@gmail.com | 081425037/081425824 | Facebook page