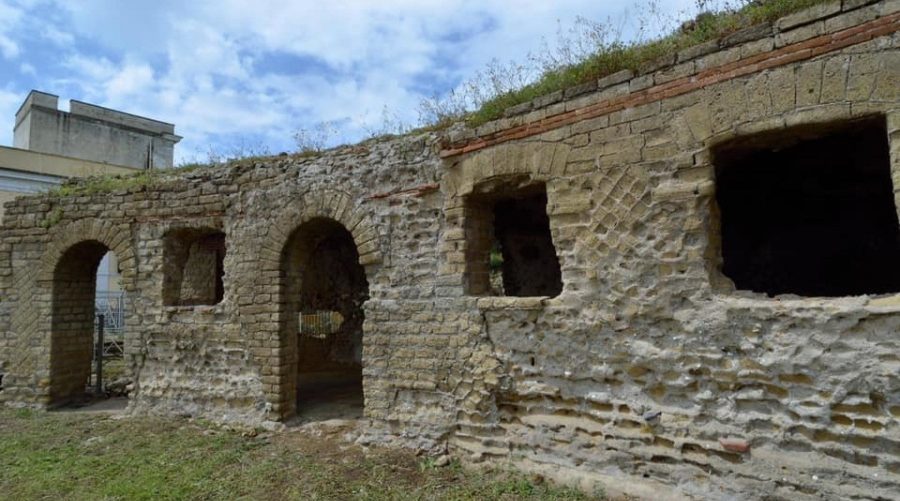 In Bacoli the Tomb of Agrippina reopens to visitors thanks to a patron: it will be illuminated even at night!
The mayor of the city of Bacoli, Josi Gerardo Della Ragione announces great news, that is the next reopening to visitors of the Tomb of Agrippina, located in one of the archaeological sites in the city of Bacoli. In fact, work will soon begin and finally the structure will be illuminated even at night.
All the redevelopment works of the Roman Theater dating back to the XNUMXst century AD and located in the seaside village of Bacoli, were made possible thanks to Antonio Del Prete, an entrepreneur from Frattamaggiore.
As stated by the mayor of Bacoli, it is a a real act of patronage which was born from the collaboration between the Archaeological Park of Campi Flegrei, the Municipality of Bacoli and the Mecdab group, of the brothers Rocco, Antonio, Carmela and Benito Del Prete.
Work on the Tomb of Agrippina in Bacoli
The redevelopment works were necessary for the Tomb of Agrippina in Bacoli could welcome visitors back. The complex consists of a theater and a part of an imposing maritime villa which, however, is partially destroyed.
The redevelopment project involves the restoration of the exterior of the structure with the replacement of the metal elements, l'' installation of the video surveillance system and the implantation of luminating bodies.
Image source: Naples- the Republic