A wonderful date from March 19th to June 26th 2022 will take place in Palazzo Fondi in Naples with The Van Gogh Multimedia Exhibition and The Secret Room.
The exhibition is organized by the company Navigare Srl and will give you the opportunity to take part in a truly suggestive experience.
In the exhibition there is also 1 original work by Van Gogh along with 11 other artists from the Impressionist and Belle Époque period, also original and from private collections. I'm from Bernard, Cezanne, Cormon, Gauguin, Mauve, Monticelli, Toulouse Lautrec, and are shown in the section Secret room.
The exhibition between art and technology
Obviously, at the center of the exhibition a Palazzo Fondi there will be the troubled character of Van Gogh, whose artistic career will be presented thanks to a multimedia path where you will find self-portraits, portraits, still lifes and much more. The exhibition is in Italian and English and extended in a space of over 700 sqm. It includes portraits, landscapes, self-portraits and still lifes and, as mentioned, also original works.
Inside the Secret Room you can then admire works belonging to private collections curated by Vincenzo Sanfo. There are, for the first time, engravings, etchings, watercolors, oil paintings originals, symbol of the beautiful period that goes from the second half of the 800th century to the first twenty years of the 900th century.
, together with a collection of artistic clothes dedicated to the works of van Gogh and part of the cultural project "Art Couture Sicily" conceived by the fashion art designer Gisella Scibona, actively involved in the sector, also in favor of other artists.
They are also exposed three mosaics made by the children of the "Children and Autism Foundation Onlus"of Pordenone, based on the paintings of van Gogh.
It will be a truly special and immersive experience, thanks to the use of cutting-edge technology, such as VR Experience for 3D viewing through a special app and thanks to the technology ofOculus VR360 QHD.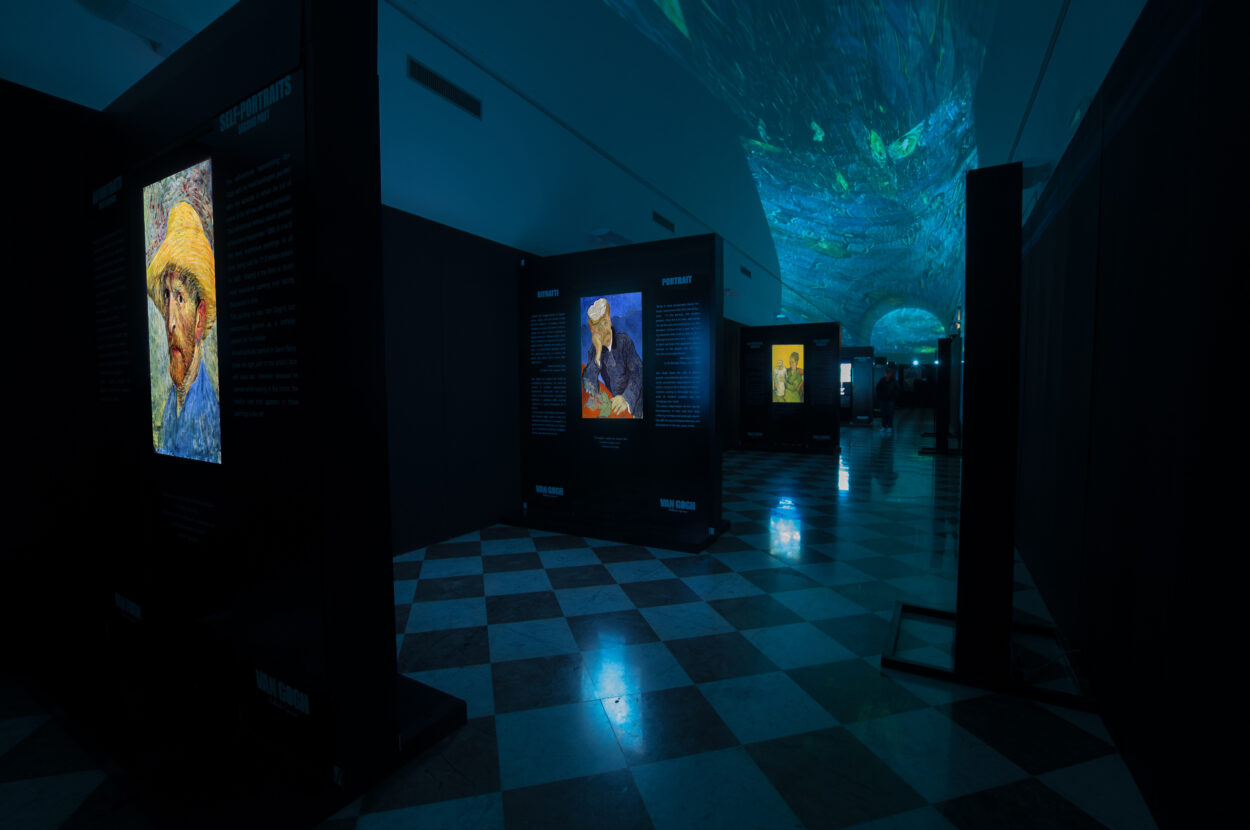 The famous yellow bedroom by Van Gogh
Very nice is the reproduction in real size of the famous bedroom of the "yellow house"of Arles in Provence where Van Gogh lived between 1888 and 1889. A work that always excites, even if it is a reproduction in this case.
The works of the Secret Room
In the Secret Room there are the following works:
Vincent van Gogh: Homme à la Pipe-Portrait du docteur Gachet (1890);
Paul Cézanne: The maison du docteur Gachet. Paysage in Auvers (1873);
Anton Mauve: Dutch landscape (around 1875);
Paul Gauguin: Pape Moe, Tehura and Songeries;
Henri de Toulouse-Lautrec: Babylone (1894), La Revue Blanche (1895), La Coiffure (1898);
Adolphe Joseph Thomas Monticelli: Femmes dans une parc;
Fernand Cormon: Nurse in prayer (1914);
Émile Bernard: La Veneziana (1929).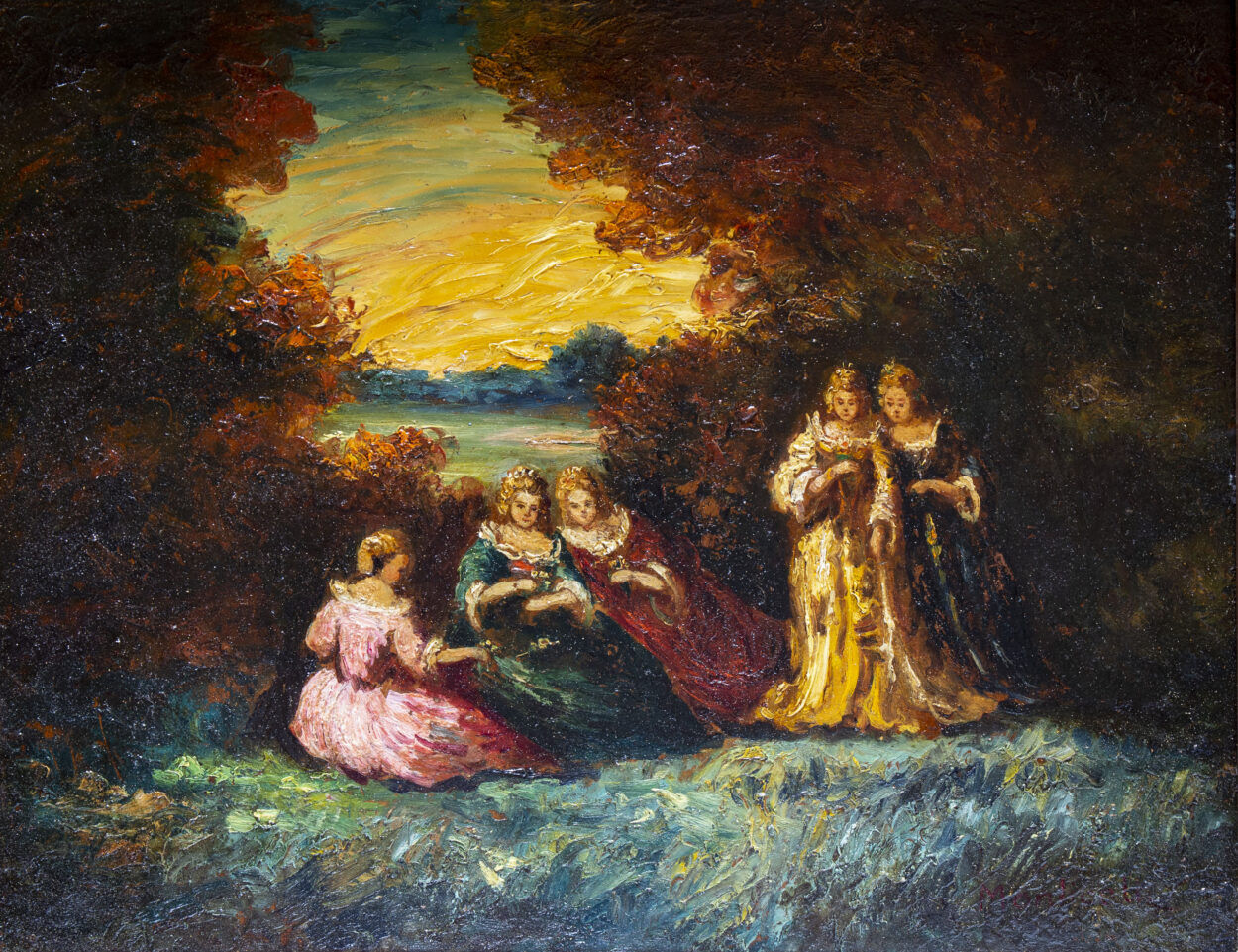 Information on Van Gogh Multimedia and The Secret Room
When
From 19 March to 26 June 2022
Where
Palazzo Fondi, Via Medina, 24, Naples
Preferred Time
Monday to Friday from 09: 30 to 20: 30
Saturday, Sunday and holidays from 09: 30 to 21: 00
Last admission sixty minutes earlier on Saturday and Sunday
Price
14 euro Full weekend and holidays ticket
12 euro Full weekday ticket
15 euros Open ticket
10 euro Reduced Ticket (Young people up to 14 years, Over 65, Conventions, Groups, University students, Disabled people and carers)
5 euros Schools
Free for children up to 5 years
Contact us
Anti-Covid rules 19
Ffp2 mask, until the provisions in force cease
Super Green Pass obligation until the provisions in force cease
Are you looking for something in particular?