In a of the most beautiful and panoramic areas of Naples, That of Capodimonte, the Via dell'Amore was born thanks to the Art Attack initiative of Europa Verde.
It is a real one invitation, almost "obligation" we could nicely say, to kiss once you are faced with the explicit cartel which portrays a loving couple kissing.
The image is accompanied by the writing "Kiss ... Please". All almost as if it were a road sign with an invitation to respect this important indication! A nice order, a moment to devote to affection and tenderness.
A beautiful and exciting place
This sign is located on the Capodimonte viewpoint, On stairs of Princess Jolanda, in the homonymous gardens and a few steps from the Real Bosco di Capodimonte.
They are those gardens at the base of the wood, roughly, inside which there are also the stairs, the steps that connect two sections of via Capodimonte. So, if you find yourself passing over there, give your partner a kiss or even just a friendly kiss to the person who is with you.
From that beautiful point you can also admire a fascinating panorama overlooking the Corso, Santa Teresa, up to Capri.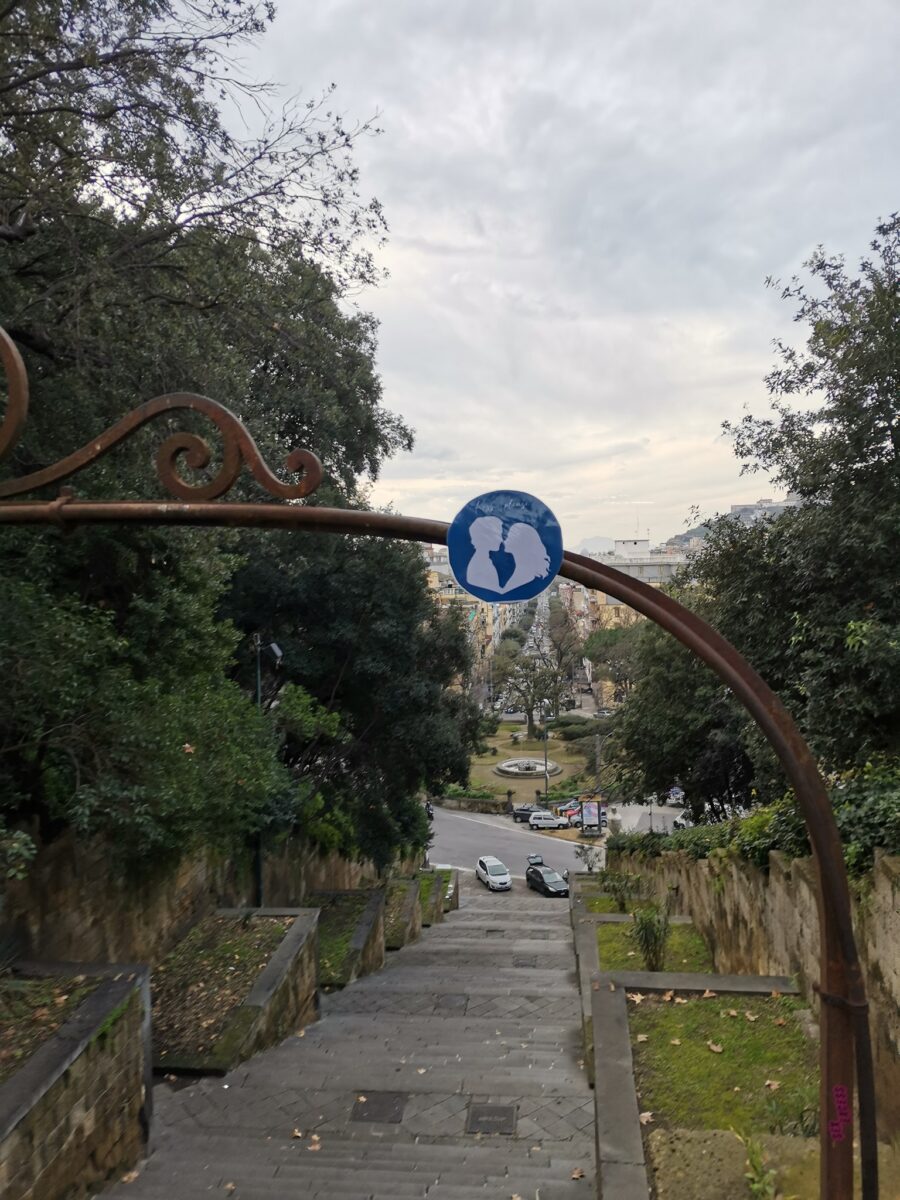 The authors of the tender initiative: an invitation to love
The author is Adrian Di Capua, activist of the Laughing Sun, together with Carlo Restaino, a councilor of the II Municipality of Naples which is part of Europa Verde.
The two, along with other activists and volunteers, for years they undertake to clean Princess Jolanda's stairs so as not to leave the area abandoned and degraded.
This new initiative of theirs is an invitation to love without prejudice and to welcome love in all its forms. A way to express thelove for one's territory and for our beautiful city.
Photo source: Carlo Restaino
Are you looking for something in particular?