Get ready for an unforgettable culinary journey! The 25 and 26 2023 November, the quiet village of Controne transforms into a gourmet's paradise, hosting the 39th edition of the White Bean Festival. This event is not only a feast for the palate, but also a dive into local traditions and culture. With a rich assortment of authentic flavours e a stellar culinary encounter, this festival is the perfect opportunity for those who love discovering new gastronomic experiences.
The Controne White Bean
Il Controne White Bean it's a true local treasure. These little white jewels, famous for their thin skin and easy cooking, are the result of centuries of agricultural tradition. Grown in unique, rich and fertile soil, Controne beans are a connoisseur's delight. Savoring these beans means tasting a part of the history and tradition of Controne.
What do you eat at the festival
The festival is a paradise for those who love genuine food and authentic flavours. You will find a variety of traditional dishes, all prepared with the finest ingredients White Bean. From pasta and beans to fresella seasoned with oil and beans, each dish is an explosion of flavour. And let's not forget lagane, a fresh local pasta, which with beans becomes a dish not to be missed!
Fried pizza meets the Controne bean with Ciro Salvo of 50 Kalò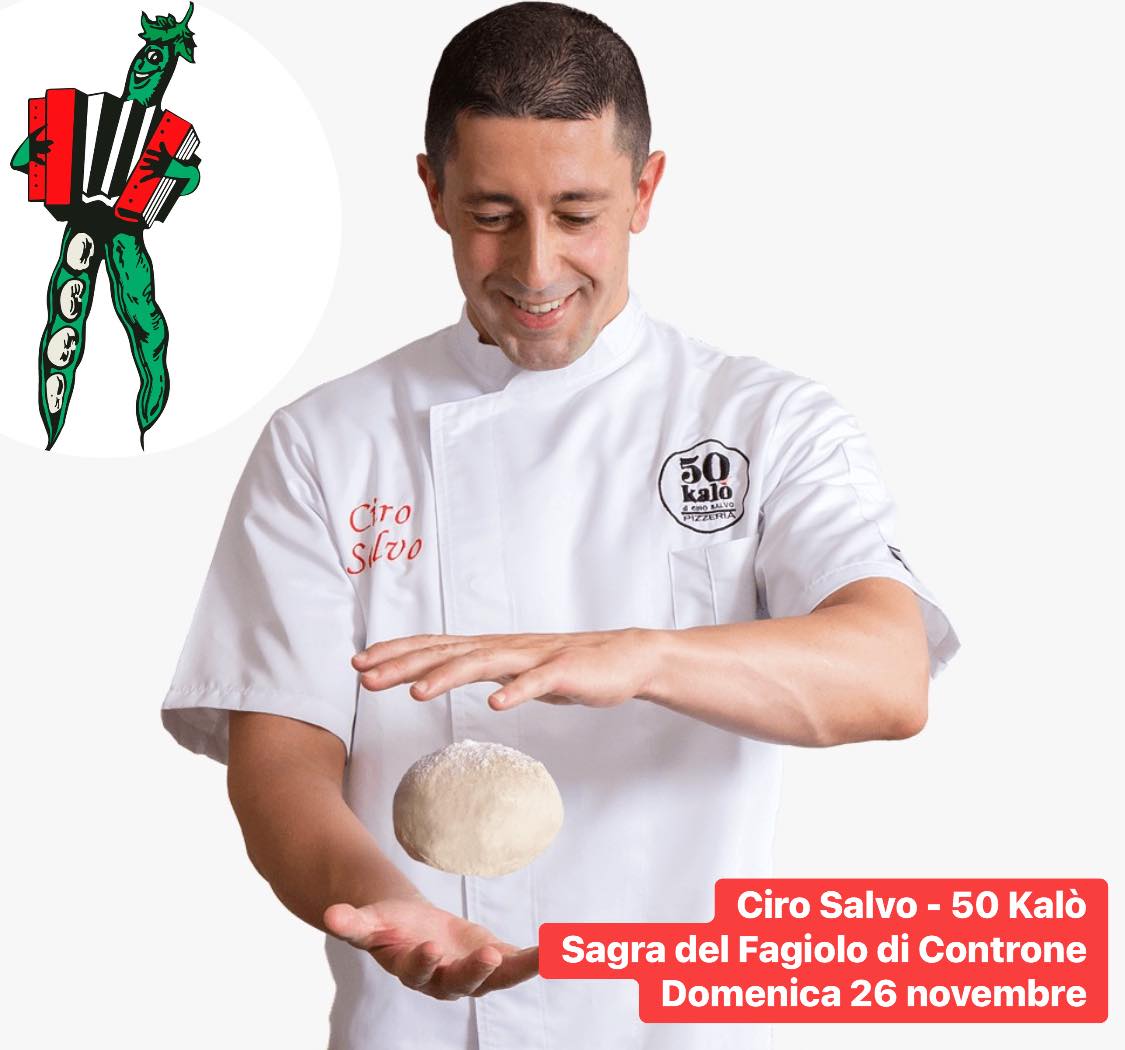 This year, the festival becomes even more special with the presence of Ciro Salvo of 50 Kalò. Imagine a perfect fusion between the crunchiness of fried pizza and the delicacy of Controne beans. This one-of-a-kind culinary encounter promises to be a memorable experience for all gastronomy enthusiasts. Don't miss this extraordinary opportunity to enjoy the culinary art of Ciro Salvo!
Contacts and information: FB fanpage of the organizers