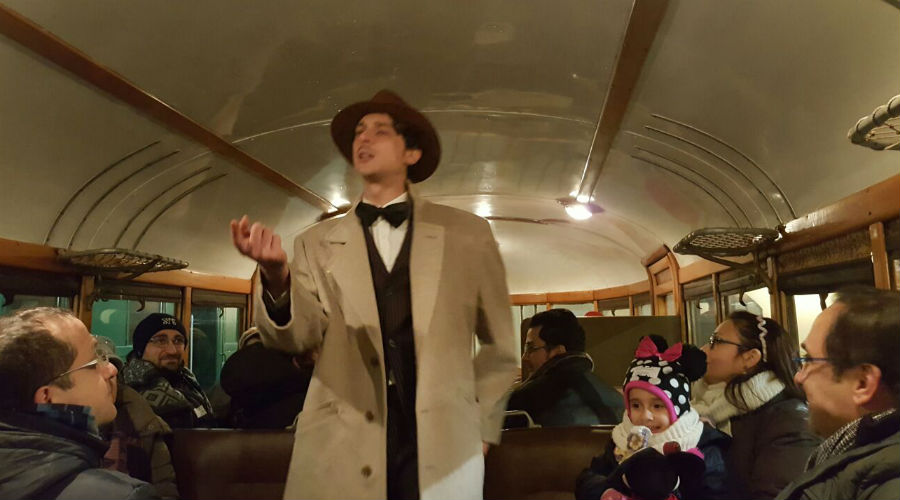 A very special theatrical performance will take place at the Museum of Pietrarsa between the historic wagons with "Next stop: the station of memories"
Saturday 16 February 2019 al Pietrarsa Museum, in Portici, comes the theatrical show "Next stop: the station of memories" that will involve the public with many stories told among the historical cars of the Museum and in which the spectators will be special passengers passing from one train to another together with the characters of the show.
In collaboration with the association KARMA - Art Theater Culture, the Museum of Pietrarsa organized one exclusive show in which the viewers will have the sensation of being in a real station, with a lot of sound effects created ad hoc and moving from one train to another and from one story to another, catapulted into a world that recreates itself in the marvelous historic wagons of Pietrarsa.
Leading the spectators on this journey through time among the historic wagons will be the capitreno who will take them from one train to another exploring the museum and reliving the stories of everyday life staged by the cast of Karma Cultura. For this show the reservation is mandatory.
Information on the show
When: February 16 2019
Where: Railway Museum of Pietrarsa, Traversa Pietrarsa, Portici
Schedule: 17.30; 18.30; 19.30; 20.30
Prezzi: Participation fee Euro 15,00 (including admission ticket to the museum)
Info and reservations: Official site | 3427329719
[Votes: 0 Media Rating: 0 / 5]