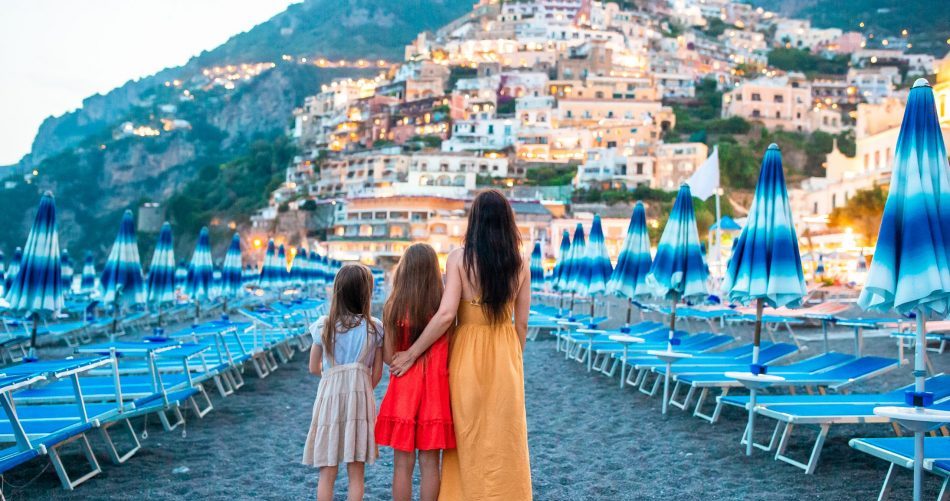 The Covid-19 pandemic has upset our daily lives and beyond, since we will have to deal with further changes of plans last minute during of the our holidays.
Many people have been forced to cancel flights and reservations that they had already chosen with care, but this does not mean giving up the well-deserved vacation, now more important than ever, because it is necessary to recharge body and mind.
Tourism wants to start again and we can respond enthusiastically to the call.
Surely, to be able to relax properly, we will do well to keep in mind some essential aspects that cannot be missing in this new concept of holiday in Coronavirus time.
It is some simple rules which however will prove themselves our strongest allies to travel safely.
The essential rules for safe tourism
First of all, of necessity virtue: let's discover the Italian beauties that our regions offer us and, we are sure, no Italian citizen can complain!
Furthermore, since the watchwords are "social distancing" and "ban on gatherings", it will be very useful, as well as extremely relaxing, to choose a destination far from the masses, typically quiet, relaxing, authentic.
Why not opt ​​for a farmhouse in the countryside?
Many facilities offer swimming pools, outdoor spaces and of course good food.
Ideal for families and groups of friends.
Or, if you are interested in the top level, rent an entire villa just for you
If you are looking for something more from your holiday, then, an exceptional idea is to rent a villa surrounded by a breathtaking view.
In fact, a villa allows you to stay in total safety since it will be shared exclusively with your family or, for the most romantic, it can become a refuge to be shared exclusively with your partner.
Among the most enchanting in the area, for example, we recommend the splendid one Villa Oliviero, complete with every comfort, elegant with a unique and above all rich panorama ad hoc services for his guests.
The rule has changed: you no longer evaluate just the cleaning, but the sanitation services offered and the guarantees provided
Just i Skills that facilities can offer today become another fundamental rule for safe tourism.
Essential is the ability to take advantage of NCC (rental with driver), which will avoid non-individual travel and allow you to enjoy some trips out of town in complete safety.
In addition, it is good to ask and inquire about the type of sanitation which the structure uses.
Professional sanitisations should be preferred, through the use of expert firms, such as those dealing with ozone sanitization with certified machinery.
Today, more than ever, hygiene is the first rule to follow for a respectable tourism.
Pay attention to the staff of the structure, are you attentive to sanitation?
Finally, an additional element not to be underestimated is to inquire about management conditions structure.
Is the staff equipped with adequate safety devices?
Does the facility provide disinfectant gel?
Is adequate distance guaranteed?
In short, a series of good rules that are indispensable to protect ourselves, our affections and the employees who work in the structure, so as to guarantee a stay and a coexistence in full tranquility and harmony.
They might be interested in: