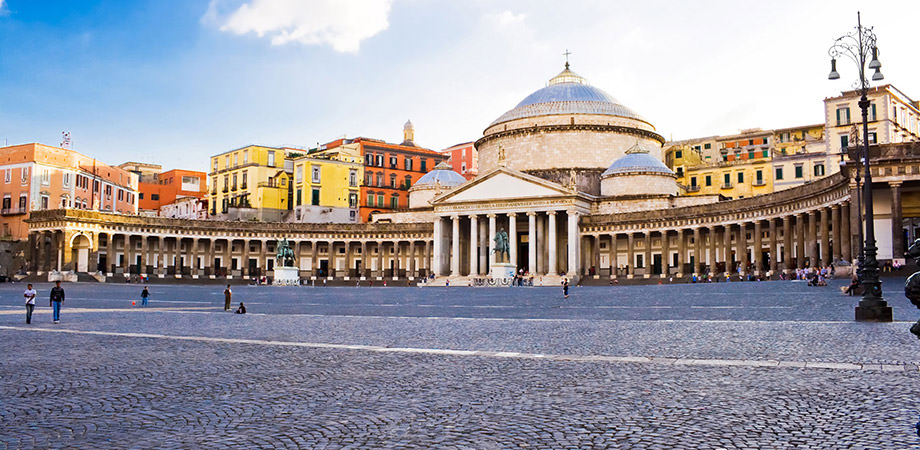 Le squares of Naples they represent a very important place where people meet and spend their days between locals and shopping arcades. These meeting places are not only important for the locals, but also because in some of these there are located some monumental works capable of leavinge breathless.
The first among the squares of Naples is certainly Piazza Garibaldi
Those who decide to visit Naples can not really go through the square dedicated to the hero of the two worlds, because it's that adiacinstitution at the Central Station, that so it is a good starting point for a magnificent day in the capital campano.
This place is characterized by being not only an entry point to the city, but also for its important gathering places like the galleria of shops and clubs.
A few steps you can get to Piazza Bovio where you can admire the majestic statue of Vittorio Emanuele II and the Palazzo della Borsa, a monumental and historic building.
Find out more about Piazza Garibaldi
The most famous among the squares of Naples is that one
del Plebiscito
LPiazza del Plebiscito is what immediately comes to mind when you think of Naples, because it is located in a strategic position a few steps from the seafront e very close to via Toledo, one of the most fashionable streets dthe Naples.
But this square is also very popular for the beautiful Basilica of San Francesco di Paola, which is prexempts visitors with its majestic colonnade. Nearby there are also the Royal Palace and the National Library, two very interesting buildings for their history.
Find out more about Piazza del Plebiscito
Piazza Municipio is
that
central with various elements
of interest
Qwhen you choose to visit the city of Naples, this square is very interesting because it allows you to poTue visit not only the Palazzo San Giacomo (in excellent neoclassic styleo), but also the Fountain of Neptune.
Getting to this square means being able to not only rest between the many benches, but it is also a very important junction for the underground and buses.
Find out more about Piazza Municipio
One of the most important squares in Naples can not be remembered
that of Victory
Quella della Vittoria is one of the most beautiful squares in the capital of Campania, because It rises near one among the most beautiful promenades in the world. It is important to keep in mind that this place is rich in greenery, Than we, è a good way to relax and have some peace from the summer heat.
They might be interested in: