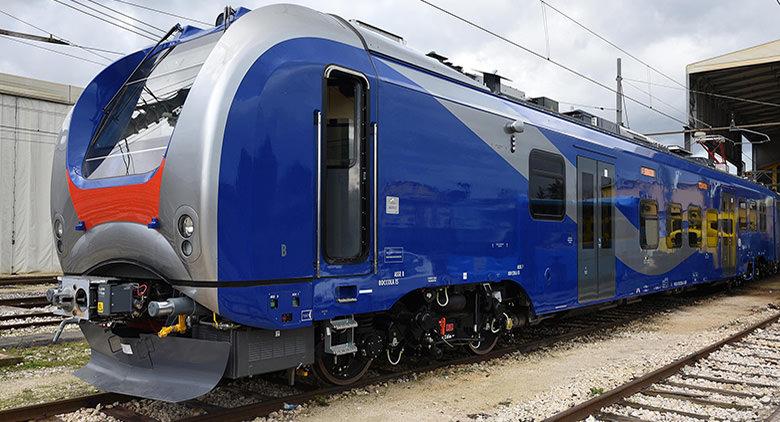 On the Naples-Benevento route of the EAV company some trains have been replaced by bus shuttles due to technical problems.
The EAV company informs its travelers that, due to some technical problems, there will be variations on the line Naples-Benevento from from the 3 and 4 November 2016.
Specifically, some trains that generally travel this route will be replaced with bus shuttles, but it is not yet known when these replacements will be made.
In fact, already from the 24 October many trains had been replaced by the Angelino company coaches and everything will be in force until further notice.
Below, we list the trains replaced by both the October 24 and the 3 and November 4.
Trains from Naples to Benevento are replaced by buses
The trains replaced by the 24 October and November 3, overall are:
3405 train - 06 hours: 05 from Benevento C.le to Naples C.le
3405 train - 06 hours: 09 from Benevento Appia to Naples C.le
3416 train - 17 hours: 22 from Naples C.le to Benevento C.le
3415 train - 13 hours: 23 from Benevento C.le to Naples C.le
3415 train - 13 hours: 27 from Benevento Appia to Naples C.le
3412 train - 15 hours: 25 from Naples C.le to Benevento C.le
The trains replaced by the November 4 will be:
3403 train - 05 hours: 27 from Benevento C.le to Naples C.le
3403 train - 05 hours: 31 from Benevento Appia to Naples C.le
3402 train - 07 hours: 10 from Naples C.le to Benevento C.le
Intermediate stations
The stations where the buses will stop during the journey will be the following:
Benvento Appia
Central Benevento
Benevento Rione L.tà: height Bar Fragnito
Tufarwa Valle AC: Tufara v. national - station junction
S.Martino / Montesarchio: junction station
Cervinara: junction station
Rotondi / Parolisi: station junction
Arpaia / Airola / Sant'Agata: station junction
S. Maria a Vico: station junction
S. Felice a Cancello: junction station
Gate: FS station junction
Naples: Central Naples - square in front of the station at Feltrinelli level