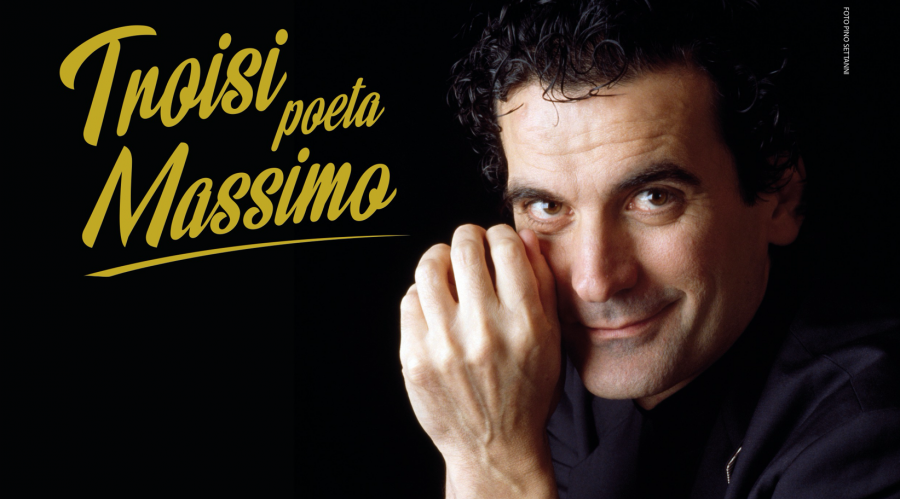 Photos, movie posters and much more in the Troisi Poeta Massimo exhibition at the Castel dell'Ovo in Naples dedicated to the great artist!
Il Castel dell'Ovo of Naples is ready to host a exhibition dedicated to the great Massimo Troisi, exhibition to be held 7 from May to July 25 2021.
The exhibition is titled "Troisi Poet Massimo"And has already made a stop in Rome, without the possibility of being set up in Naples in recent months due to the health emergency. Now, however, his city will be able to host it thanks to the Istituto Luce - Cinecittà, the Department of Education, Culture and Tourism of the Municipality of Naples and 30 Miles Film.
The Troisi Poeta Massimo exhibition with unpublished photos and documents
The main theme of the exhibition is the deep relationship that Massimo Troisi had with Naples and will be spelled out through private pictures, posters, movies, archive images and unpublished personal correspondence that will take us on a journey into the soul of the great artist.
It is a multimedia exhibition and the exhibition path will be totally new. Admiring the exhibition we will walk the milestones of his life and career from childhood in San Giorgio a Cremano to a career in cinema, passing through the passion for theater and the fame obtained with La Smorfia.
An artist with a sensitive soul
Massimo Troisi was a actor, notes ed author, but it cannot be reduced to this. His incredible talent showed through poetry, Songs, screenplays for the theater and cinema and his comic streak was crossed by a profound sensitivity.
Her apparent lightness in dealing with any issue he hid one incredible depth accompanied by passion and precision.
He was definitely a complete artist and the exhibition at the Castel dell'Ovo will prove it also thanks to visual testimonials from his friends and colleagues like the collaborator and nephew Stefano Veneruso, the friend Enzo Decaro, Gianni Minà, Anna Pavignano, Carlo Verdone, Gaetano Daniele, Renato Scarpa, Massimo Bonetti, Massimo Wertmüller and Marco Risi.
Information on the exhibition dedicated to Massimo Troisi
When: from 7 May to 25 July 2021
Where: Castel dell'Ovo, via Eldorado 3
Timetables:
on 7 May from 15.30 pm to 20.30 pm (last admission at 19.00 pm)
from Monday to Saturday from 10.00 to 20.30 (last admission at 19.00)
Sunday and holidays from 10.00 to 18.30 (last admission at 17.00)
Prezzi:
whole 5 euro
reduced over 65 and children up to 12 years, groups (minimum 10 people) and schools 3,50 euros
combined exhibition "Troisi poeta Massimo" + National Archaeological Museum of Naples 8 euros