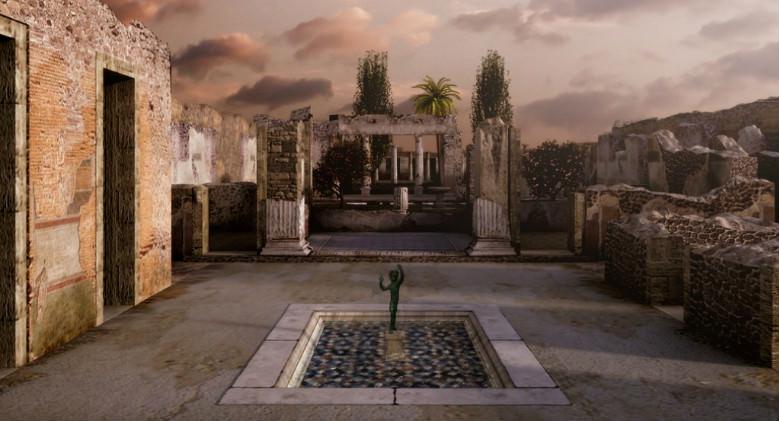 The museum
The MAV, the virtual archaeological museum located near the excavations of Herculaneum, offers the visitor a real one virtual and interactive journey in the cities of Pompeii ed Herculaneum, before the eruption of 79 AD buried under coulters of ash and lapilli.
The architectures and the spaces are faithfully reproduced through dozens of multimedia installations.
Information on the MAV
Opening time:
From 1 March to 31 May from Monday to Sunday, from 9: 00 to 17: 30
From 1 June to 30 September from Monday to Sunday, from 10: 00 to 18: 30
From 1 October to 28 February from Tuesday to Sunday from 10:00 to 16:00. Monday closed
Price tickets:
MAV museum and 3D film: € 10,00 Adult individual ticket | € 8,00 Ticket under 13, over 65, students, teachers, Artecard
For families: Visit to the museum + viewing of the 5D film € 30,00 for 2 adults + 2 children
Special family rates apply only to adult 2 families + 2 children (and beyond)
For each additional child € 7,5.
Special rates for schools
Groups (minimum 15 people): € 8.00 per person | Museum itinerary only € 6.00 per person | 5D movie only € 5.00 per person
Contacts:
How to get:
Address: Via IV Novembre, 44 - 80056 Herculaneum (NA)
Circumvesuviana: line for Sorrento or Poggiomarino, Ercolani Scavi station Bus 157 from Naples (Parking Brin or Piazza Carlo III) State Railways: Naples-Salerno line, Portici-Ercolano station | Car: A3 highway, Naples-Salerno, Ercolano exit, direction of the excavations.
Virtual Archaeological Museum of Ercolano
The MAV, the virtual archaeological museum located near the excavations of Herculaneum, offers visitors a virtual and interactive journey in the cities of Pompeii and Herculaneum
Address:
Via IV Novembre, 44
City:
Herculaneum
Region:
Campania
Country:
Italy
Phone:
081 / 7776843 / 081 / 7776784
E-mail:
info@museomav.it
Coordinates:
40.8070671,14.350613500000009
Operating hours: times not available or variable