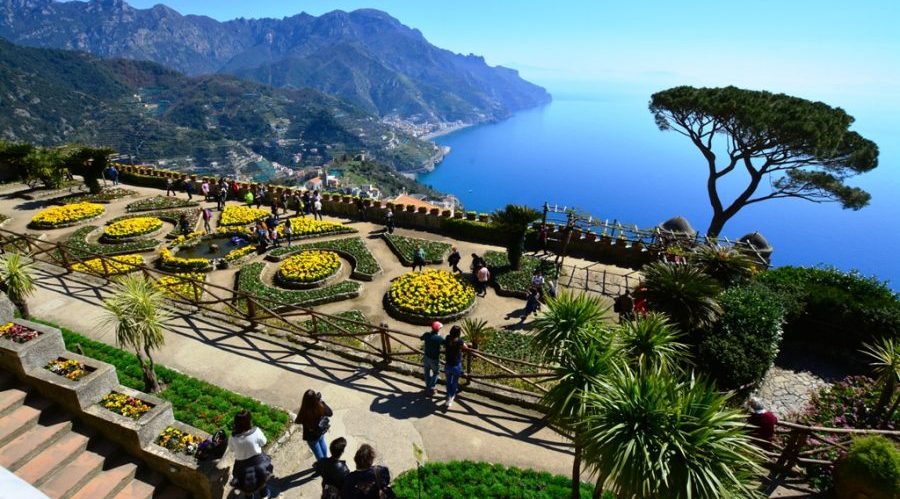 The wonderful Villa Rufolo is located in Ravello, on the Amalfi Coast, and has reopened with its beautiful gardens!
Also Villa Rufolo reopens to the public, after a long period of closure due to the red zone and the orange zone, but with the entrance of Campania in the yellow zone are many museums and monuments are reopening.
The villa, located in the wonderful Amalfi Coast, in Ravello, also has a beautiful monumental complex full of gardens which can be visited respecting all the anti-Covid19 rules on interpersonal distancing and the obligation to wear a mask.
This reopening is only the first step towards one rearrangement of cultural activities which will be proposed to enhance the whole structure, its history and its magnificent gardens.
How to visit Villa Rufolo
Can be accessed with reservation required by writing to reservations@villarufolo.it or by calling 089 857621 for:
groups of 6 up to a maximum of 10 people plus 1 authorized guide, at least 48 hours in advance;
all visitors on Saturday and Sunday at least 24 hours in advance.
instead, for groups the following conditions apply:
groups of independent visitors: maximum 5 people (excluding cohabiting families);
groups accompanied by tour guides: maximum 10 people plus 1 guide.
Furthermore, the visit will be only outside, in a one-way path.
Information about Villa Rufolo
Where: Piazza Duomo, 1, 84010 Ravello (Sa)
Hours: from Tuesday to Sunday open 10:00 - 16:00, last admission 15:30. Monday closed
Prezzi:
6 € ordinary
5 € for groups of 10 people and reduced 5-12 years and over 65 years
Photo credit: Pino Izzo