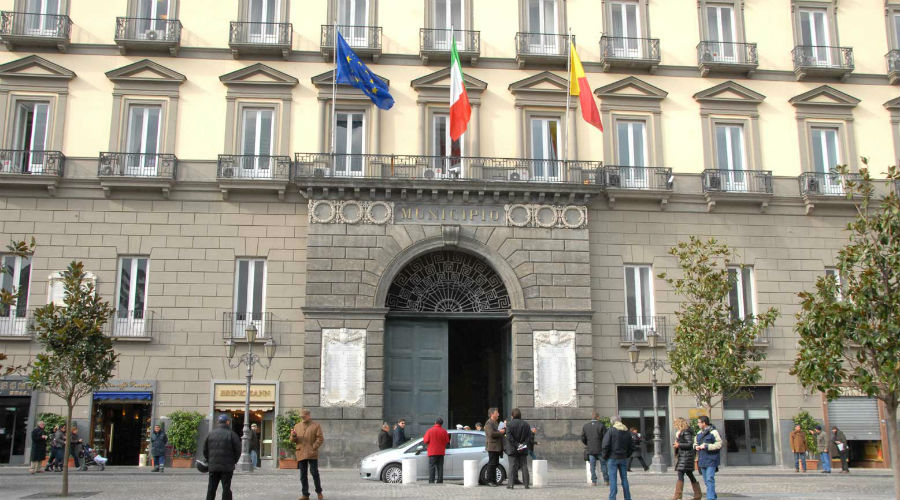 A fascinating free theatrical visit to Palazzo San Giacomo in Naples that will take you to discover the history of the Palace that was the seat of the State Ministries!
Saturday December 28 2019 a fascinating one will be organized free evening theatrical visit with over 20 actors who will offer you the opportunity to know the story of the beautiful Palazzo San Giacomo, located opposite the Maschio Angioino a Naples, between the Porto and San Ferdinando districts.
Palazzo San Giacomo was strongly desired by Ferdinand I of Bourbon as the Royal building of the Ministries of State to transfer all the Ministries of the Kingdom of Naples and the Two Sicilies to it. Currently the Palace is home to theMunicipal Administration.
The free theatrical visit to Palazzo San Giacomo
The fascinating story of Palazzo San Giacomo will be told by over 20 actors who will play the role of illustrious historical figures of the '700 and' 800 of the city of Naples.
The visit will start from the square in front of the wolves of the artistic installation of the artist Liu Ruowang, the Neptune Fountain, to get to the church of San Giacomo degli Spagnoli. Then we will go to the courtyard, we will visit the beautiful staircase, the hall of the city, the meeting room of the mayor of Naples and we will know interesting anecdotes.
To participate in the theatrical visit, whose shifts will be from 15:00 to 20:00, you will need to book the following on the site.
Information theatrical visit to Palazzo San Giacomo
When: Saturday 28 December 2019
Where: Palazzo San Giacomo, Naples
Price: free
Hours: visits from 15:00 to 20:00