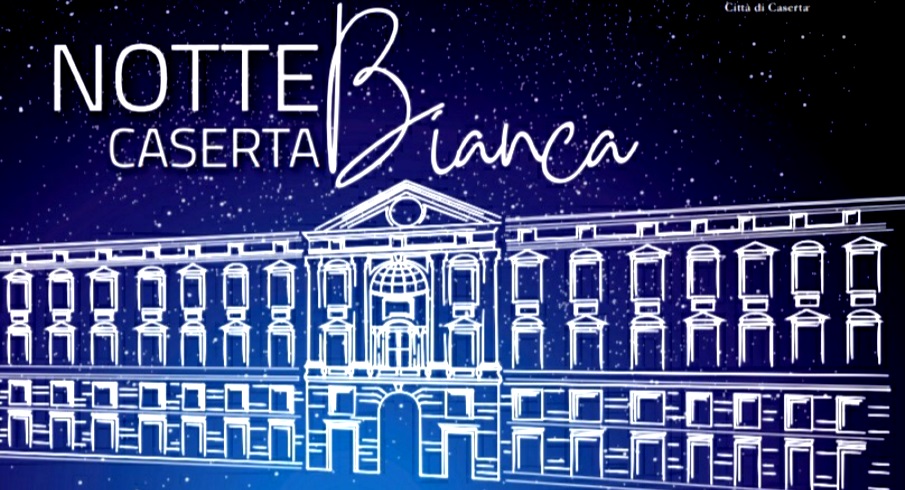 The Notte Bianca at Caserta 2019 returns with music, events and surprises for gourmets at the beginning of December
Il December 7 2019 will return the White Night of Caserta with unmissable appointments of live music and the sale of many food and wine products typical of the Caserta area. The event is free and it is a perfect opportunity to rediscover Caserta over the Christmas period.
The organizer Giampiero Menditto promises maximum attention in the choice of musical guests, nationally renowned artists in the indie, trap and hip hop, who will be joined by young talents of the Caserta area. The format was already proposed in the 2007 and obtained an excellent response from the public.
From a gastronomic point of view instead the White Night of Caserta 2019 will be the stage of the event CE TASTE, whose goal is to spread the knowledge and appreciation of the gastronomic culture of Campania, with particular regard to that of the Caserta area.
White Night Program
Piazza Vanvitelli
from 17.00 - Santa Claus Village with Canterini Rides and cakes. Many surprises for children. Street performers and games will entertain for the duration of the event.
from 20.30 hours - artistic review with the Arka, Luca Ruzza, Saverio D'Andrea, Alessandra Tummolillo, Tonia Cestari and special guest I Maleizzappa;
Piazza Duomo
from 20.00 hours - I Bottari with the live: O Suon Ra Passione;
Via San Carlo
from 20.00 - The temple of the bands with local groups and with special guests i Queen Forever Band;
Largo San Sebastiano
from 20.30 hours - the pleasure corner of our house by cooking by Fiorenzo Liotti;
Corso Trieste
from 21.00 - third stage of the CE TASTE 60 theme year the Night of the Boom and Traditional Truck Food;
Piazza Margherita
from 22.00 hours - Erminio Sinni live ed ANDREA SANNINO in concert. From the 1.00, Alessio Desgro DJ set;
Piazza Rugiero
from 23.00 hours - La Piazza Young, Kidma, Prior, Eris Gacha, Big Effe. From the 1.00, Dj set by Radio Punto Zero;
Via Douhet
since 22.00 - thedancing corner with I Baila Caliente and Dj set starting at 01.00.
If the event should be hindered by adverse weather conditions Sara postponed to the beginning of January 2020.
Information on Notte Bianca in Caserta 2019
Where: Caserta (Ce)
When: 7 December 2019
Price: Free Event