The sweet appointment is renewed at Sant'Eustachio di Montoro, in the province of Avellino, with a new edition of the Zeppola festival. It is a special gastronomic event completely dedicated to the ancient art of preparation of zeppole.
In particular, the party will take place on days 27 and 28 May and 2, 3 and 4 June 2023 at the Parco del Sole. Guests will therefore be able to learn many curiosities about this dessert and write down all the ingredients and secrets to be able to prepare it at home.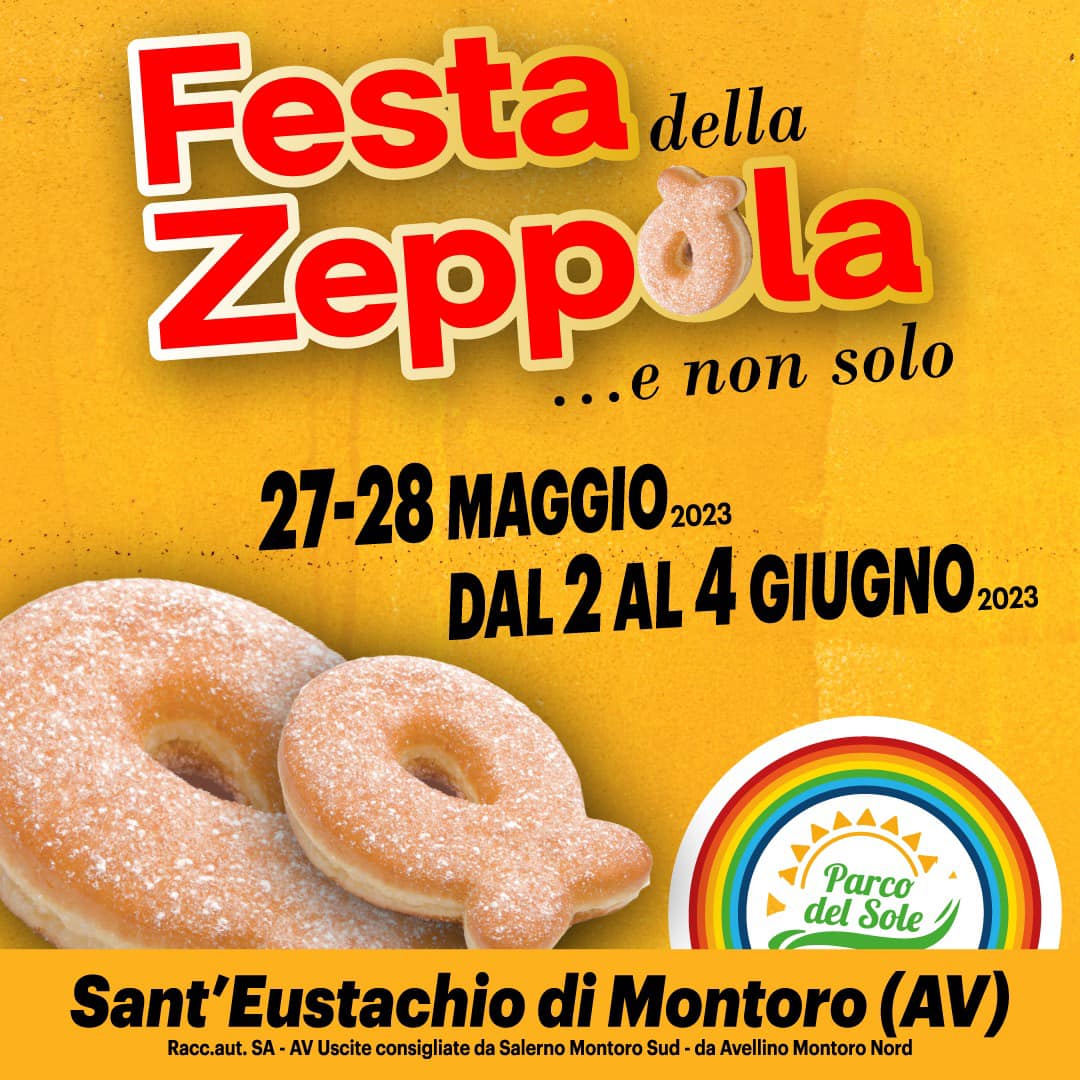 Tastings and fun at the Festa delle Zeppole
At the Festa della Zeppola in Sant'Eustachio di Montoro al Park of the Sun many will be set up stand who will offer guests donuts in different flavors, donuts classic, donuts with nutella and donuts with cream.
We remind you that the zeppola is made up of a imposed soft of flour, water, sugar and oil, which is given the shape of a donut which is then fried or cooked in the oven. Finally, it is decorated with cream and a sprinkling of powdered sugar.

Not just sweets, in fact you can taste sandwiches with sausage grilled and the wood-fired pizza, soft drinks and local wine. Of course, there will be no fun and good music, also for the children with a special area dedicated to them.
Contacts and information
Social : Official Facebook page
Information about the event
Where:

Sant'Eustachio di Montoro

When:

Saturday May 27 2023
Sunday May 28 2023
Friday June 02 2023
Saturday June 03 2023
Sunday June 04 2023

Price:

the event is free